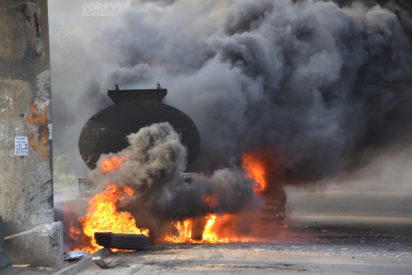 adulterated diesel
Several people were injured in a blast that hit on Monday an oil refinery in the City of Saint John located in the eastern Canadian province of New Brunswick, plant's owner Irving Oil said.
"As an update on our Saint John refinery incident this morning, we now understand that all employees and contractors working on site have been safely accounted for.
Several contractors are being treated for non-life threatening injuries in relation to this incident,'' the company wrote on its Twitter page.
In an earlier tweet, the company characterised the incident as a major one.
According to media reports, the blast occurred in the morning and caused a fire at the refinery.
Causes of the incident remain unknown.
NAN