By Peter Egwuatu
THE existing shareholders of May & Baker Nigeria Plc who will subscribe to the 980 new ordinary shares being offered by the company now stand the chance of benefiting from the expected 2018 financial year dividend.
The Group Managing Director/CEO of the company, Mr. Nnamdi Okafor, who disclosed this to Vanguard said with a N3 billion authorized capital only N490 million of which is paid up, May & Baker remains an investment haven for discerning investors.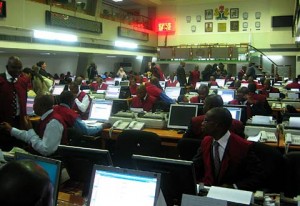 He stated: "The shareholders who will subscribe to the new shares being offered will have the benefit of reaping dividend to be declared this 2018 financial year. Note that May & Baker has consistently paid dividend over the years."
However, Okafor lamented that the economic environment has not really helped the manufacturing sector, stressing that production in the pharmaceutical sector of the country has been greatly constrained by the past economic recession that affected the country.
https://www.vanguardngr.com/2018/10/woman-bomber-wounds-9-in-first-tunisia-suicide-attack-since-2015/
He said: "The pharmaceutical companies experience difficulties in producing drugs, dispensable, etc. These constraints arise as a result of exchange rate fluctuations, import duties, high taxation, poor infrastructure, inadequate human capital and non-availability of raw materials. This is as a result of the over dependence on the Nigerian oil market, excessive dependence on imports for both consumption and capital goods".
On other constraints, he stated: "The poor state of Apapa Road has affected our business. Imagine there are some of our raw materials that are in still in the port yet to be cleared because of bad road. When we need these raw materials we cannot access them and that is a big challenge."
Commenting on the Company's Rights issue, he said: "Our plan is to invest the proceeds of the Rights Issue to some key projects. For instance, over N400 million of the expected N2.45 billion will be used to finance part of our equity in Biovaccines Nigeria Limited, the joint venture company for local vaccine production. We are also going to invest over N500 million on capacity expansion for one of our cash cow products, paracetamol for which we are building a dedicated plant."