…Public enterprises costs Nigeria N1.1trn annually – Lai Mohammed
By Emeka Anaeto, Business Editor
Amidst on-going controversy over Nigeria's debt sustainability, the Director General of Bureau of Public Enterprises, BPE, Alex Okoh, has said that the fiscal policy will do better raising budgetary funding from privatization.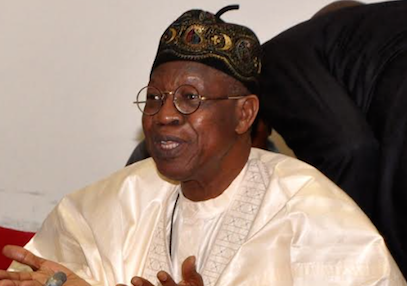 This came as the Minister of Information and Culture, Alhaji Lai Mohammed, put annual cost of maintaining public enterprises in Nigeria at USD3 billion (about N1.1 trillion).
Nigeria is currently stepping up borrowings from both international and local markets to fund the 2018 budget while debt to GDP ratio and debt servicing to revenue ratio are rising steeply.
Ignore jittery PDP, gear up for rerun, APC charges Osun voters
The International Monetary Fund, IMF, and the World Bank have both warned that third world economies especially in sub-sahara Africa, such as Nigeria, are facing development challenges arising from debt burdens.
Speaking at an interactive forum of the National Council on Privatisation, NCP, and the BPE yesterday in Lagos, Okoh expressed the view that budgetary funding by debt instrument was bound to put financial burden on the economy.
He indicated that if privatization was pursued with necessary supports from all stakeholders the revenue from the exercise would have adequately funded capital expenditure unencumbered by debt overhang.
AFRICMIL sues Buhari over withdrawal of $496m for purchase of Tucano aircraft
He also hinted that BPE is currently raising about N300 billion as contribution to capital expenditure funding in the 2018 budget.
Earlier, Lai Mohammed lamented that despite the massive investments and great expectations, public enterprises have failed to live up to expectations.
He stated: "They consumed large proportion of resources without providing commensurate services. More importantly, they failed to allocate their resources efficiently, even as they consumed USD3billion annually, by way of grants, subsidies, import duty waivers, tax exemptions, etc".
The minister who is also the chairman of the NCP stakeholders engagement committee, further justified the need for privatization saying, "the introduction of economic reforms and privatization by successive governments were deliberate and necessary responses to address the abysmal failure of public enterprises and to halt the unsustainable drain on the treasury, given the limited resources of the government".