The Urhobo Progress Union, UPU, has congratulated President Muhammadu Buhari and former Vice President Atiku Abubakar, for emerging as presidential candidates of the All Progressives Congress (APC) and the People's Democratic Party (PDP), respectively.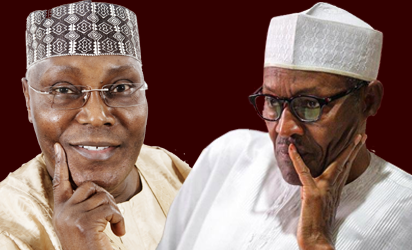 The union led by  President General,Chief Joe Orode Omene and the National Secretary, Martins Ahweyevu Mukoro, on behalf of the National Executive Committee commended the two leading parties also  the chairmen and NEC of the two political parties for successfully conducting their respective national conventions.
2019: Nigerians decry NASS resumption postponement
The union wishes to and demand that the nation's electoral umpire, INEC, emulate the same sense of duty the two political parties had exhibited in their primaries.
The union said, "If there is anything, the successful conduct of the conventions, goes to show that Nigerians can conduct free, fair, credible and transparent elections if they set their minds to it. It is against this background, we wish to call on INEC to be impartial in the discharge of its duties.
Fayose condemns Osun guber election, says 'democracy' dead in Nigeria
"UPU will in due time decide between the parties PDP and APC, the Urhobo nation would support for the presidential election, especially as it relates to which of the political party that is determined and committed to addressing the socio-political and economic yearnings and aspiration of the Urhobo nation and its people."