By Alemma Aliu
BENIN CITY—THE ambition of Professor Julius Ihonvbere to represent Owan Federal Constituency got a boost yesterday as two groups; Coalition of Youths For Ihonvbere (COYOFI) and National Association of Owan Students (NAOS) endorsed his candidacy for the All Progressives Congress (APC).
Heavyweight champ Wilder apologizes after decking TV mascot
A statement by the coordinator of COYOFI, Ambrose Orhewere yesterday said: "Ihonvbere over the years has shown his capacity to represent the interest of the people. He is a pro-masses activist and those are the kind of people we need in the National Assembly to protect the interest of the masses.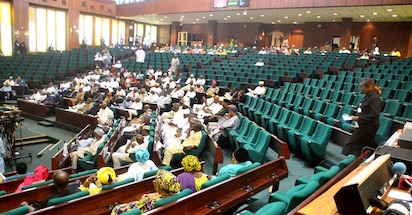 We have not forgotten so soon when he wanted to be governor of Edo State, he also displayed these pro-people character as Secretary to the State Government, SSG, under Comrade Adams Oshiomhole when he helped the government in no small way to achieve its dreams for Edo people."
'I took to sodomising boys when my girlfriend left me'
Meanwhile, NOAS, University of Benin and University of Benin Teaching Hospital chapter pledged their support for Ihonvbere when they had their cultural day.
President of the association, Comrade Osewemen Peter described Ihonvbere  as a man of the students and youths, "Our Man come 2019" he said.