By Rosemary Onuoha
Over 80 percent of big ticket risks underwritten by Nigerian insurers are exported for offshore underwriting due to inadequate capacity.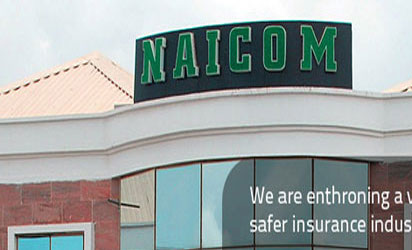 According to the National Insurance Commission, NAICOM, the top players in Nigeria refuse to share most of their businesses with marginal players because of lack of confidence in the ability of the small players to settle huge claims in the event of such big risks crystallising.
Consequently NAICOM is insisting that the Tier Based Minimum Solvency Capital, TBMSC, couldn't have come at a better time.
Commissioner for Insurance, Alhaji Mohammed Kari, while giving reasons for the TBMSC policy, noted that most insurance companies still operate with old capital which is no longer ideal for insurance companies.
Kari said, "Companies take too much risk with their capital. The TBMSC is the classification of business according to the present level of capital that an insurer possesses in relation to the risks that the capital can effectively be deployed to."
Speaking on the issue, Director, Inspectorate of NAICOM, Mr. Barineka Thompson, said that some insurance companies have evolved into holding companies without introducing new capitals.
Thompson said, "The Commission last year stopped some companies from writing some kind of business which indicates that some components of the Risk Based Supervision, RBS, has already been implemented. Although the insurance sector is in crossroads, there is huge interest on insurance stocks."
NAICOM had explained that the TBMSC is to enable companies operate within their financial capabilities while avoiding taking more than the risk they can undertake.
According to the Commission, "TBMSC is a regulatory model for the application of proportionate solvency capital that supports the nature, scale, complexity and risk profile of the business conducted by an insurer.
"The TBMSC is a complimentary measure to the ongoing implementation of the Risk-Based Supervision (RBS) programme by NAICOM. The policy is aimed at strengthening the industry while enabling soundness and profitability through optimal utilization of capital. It will also encourage insurers to focus on the areas of their strengths, encourage innovation and deepen market penetration, build investors' and public confidence in the industry."