Governor Godwin Obaseki's resolve to improve Primary Health Care in Edo State under the Healthcare Improvement Programme (Edo-HIP) has recorded another major milestone as the Primary Health Care (PHC) centers at Ofumwegbe and Uwelu have received a facelift, complete with the installation of solar-powered electricity system to ensure stable power.
The Edo-HIP is an extensive programme to revamp Primary Health Care across the state with a goal to locate at least one functional PHC center in each ward in the state, with the target set at 200 PHCs.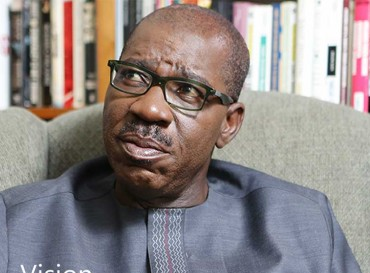 The programme is in its pilot phase, which will site and revamp at least one functional PHC center in each Local Government Area. The centers at Ofumwegbe in Ovia South West Local Government Area and Uwelu, in Egor Local Government Area are the second and third to be renovated across the state, with the first at Warake in Owan East Local Government Area.
Executive Secretary, Edo State Primary Health Care Development Agency (EDSPHCDA), Dr. Mrs. Mbarie Imuwahen, said that work on the pilot PHC centers is ongoing across the state, noting that with power being a major arm of the project, solar power has been installed in the PHCs at Ofumwegbe and Uwelu, Warake as work progresses.
According to her, "We are intensifying work on the renovation of the PHCs. What we are primarily doing is to make these PHC centers conducive for the people and provide the necessary infrastructure to improve the quality of service.
According to her, "Work is ongoing in all the 20 pilot PHC centers. We have competed work on the PHC centers in Warake, Ofumwegbe, Uwelu, Ugbeke and Ukpenu, all in different LGAs. We have finished installation of the solar power system in Uwelu, Warake and Ofumwegbe PHCs. This will ensure that those working in the PHC have regular power to work. This is actually renovation work. We are fencing the premises, renovating failing structures and also providing the much-needed materials to boost the quality of healthcare."
Senior Special Assistant to the Governor on Human Resources, Mr. Paul Okungbowa, said that the state government is committed to building the capacities of the health workers to deliver efficient service, noting that the renovation work will improve service delivery.
He said that the renovation work includes provision of furnishing, power, and e-health facility to bring quality healthcare closer to the people.
Subscribe for latest Videos