By Victor Ahiuma-Young
Nigeria Labour Congress, NLC,  has threatened to report the Federal Government to the International Labour Organisation, ILO, over its White Paper on "No work, no pay" policy.
No going back on strike – Labour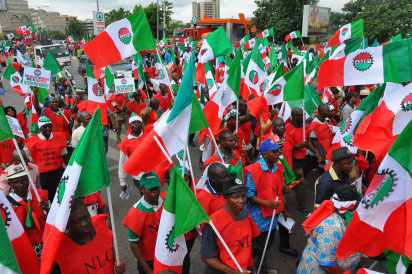 This was part of a  communiqué issued at the end of an emergency meeting of the NLC National Executive Council, NEC, Wednesday in Abuja.
In the communiqué by NLC President and General Secretary Ayuba Wabba, and Dr Peter-Ozo-Eson, respectively, Congress described the policy as an assault on Organised Labour.
The communiqué noted that NEC resolved not to be bound by the latest White Paper by Federal Government against labour, describing it as an illegality and a throwback to the dark days of fascism which organised labour successfully confronted.
NLC said the NEC condemned the government for its design/plan to clamp down on Labour via selective and erroneous invocation of the 'no work, no pay" clause in the Trade Disputes Act.
Among others, the communiqué said "The right to strike is both a human and trade union right and cannot be abridged as it is what distinguishes a worker from a slave. There is nothing new about this clause as it has been in our statutes for over 40 years." The NEC also demanded that the government uphold the principles of the rule of law, fairness, equity and justice by invoking "no pay, no work.
"The NEC, accordingly, resolved that the threat of "no work, no pay" will not deter it from embarking on strike, when necessary, as it has always complied with legal requirements precedent and will always comply with those requirements.
Congress said the NEC also resolved to advise the Federal Government to shelve its White Paper or risk being reported to the ILO, adding  NEC urged Nigerian workers to disregard government's directive on "no work, no pay" as they were already being impoverished and owed arrears of salaries.
The communiqué said NEC also observed that government's design to influence the tenure of union executives and membership of unions' negotiating teams, constituted a direct interference in the internal affairs of the unions.
It added that this was in direct contravention of the Articles 3, 4 and 8 of ILO Convention 87, which Nigeria signed since 1960.
Subscribe for latest Videos