Abuja – The UN Educational, Scientific and Cultural Organisation (UNESCO) has called for more investments and overhaul of the Science and Technology policies to ensure global standards and achievement of the Sustainable Development Goals (SDGs).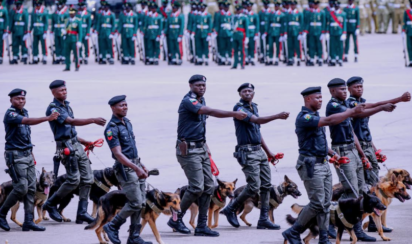 Mr Macaulay Olushola, the National Information Communications Officer, UNESCO, made this call on Monday in commemoration of the country's 58th independence anniversary celebration in Abuja.
"Nigeria as a nation needs to invest more resources into the Information Communication Technology (ICT) sector, so we can be in line with global reforms going on.
"There is no nation that can grow without serious global reforms, we need to meet up with other advanced countries and not be left out in technological advancement," Olushola said.
The UNESCO official said that Nigeria needed to review its educational curriculum to reflect advancement.
According to him, Nigerian schools are still operating with the curriculum handed over to it by the British government 58 years ago.
"Our school curricula are outdated, most of our schools are still teaching with the curriculum we got during the British pre-colonial era 58 years ago.
"The government needs to review this curriculum to include trends in education and to enable the country achieve the SDGs".
Similarly, Prof. Falaiye Oluwasesan, Head, Physics Department, University of Ilorin, said the country required a five-year consolidated plan for the development of its Science and Technology sector.
Oluwasesan said that though the country desired to make advancement in the sector, but it barely made financial commitments to it, adding that the development of Science and Technology required huge investment.
"Nigeria's Science and Technology sector after 58 years still has a long way to go because we are not doing the right things to advance the sector.
"Nigeria as a nation expects so much from this sector but we are not ready to make investments.
"Nigeria is a signatory and member of so many international fellowships and the relationships are expected to help us develop the sector.
"We need to make serious financial commitment and have at least a five-year consolidated plan for the development of Science and Technology in the country," Oluwasesan said.
The don reiterated that developing this sector would advance better when attention was paid to education from the basics.
According to him, Nigeria has a good educational progression but has failed in delivering quality education where necessary.
"As a country, our 6-3-3-4 form of education is good but the important things for education to thrive are not being given priority.
"In some schools, the teachers are not paid, some are being paid but not substantially and because of that the teachers are losing interest in doing their job effectively," Oluwaseun said.
Dr Bonaventure Okere, the Acting Director, Centre for Basic Space Science, Nsukka, Enugu State, was of the opinion that Science and Technology sector had not remained the same in the past decades.
According to Okere, more reforms are ongoing and are being put in place which will further advance the sector in the near future. (NAN)