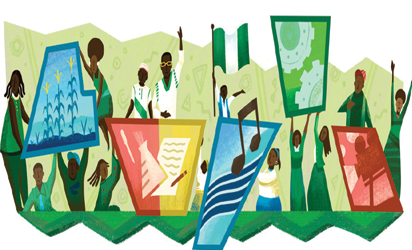 File photo: Nigerians
The World Economic Forum (WEF) has ranked Nigeria 115 out of 140 countries in its 2018 Global Competitiveness Index.
The report was made available to newsmen in Abuja by the Nigeria Immigration Service (NIS) on Thursday.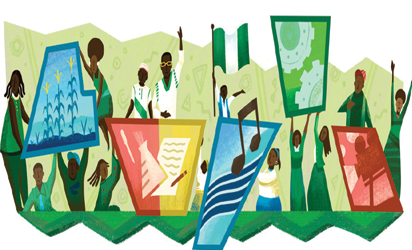 According to the report, Nigeria has moved 10 places upward from its 2017/2018 ranking of 125 out of 137 countries.
The report said that Nigeria's ranking improved in four of 12 ranking pillars, namely infrastructure, health, business dynamism and innovation capabilities.
"The current global competiveness index ranking template has the following 12 as pillars for assessment.
They are institutions, ICT adoption, macro-economic environment, skill and product market.
Others are labour market, financial system, market size, business dynamism and innovation capability.
The report added that the country would require improvement in the areas of institutions, ICT adoption, macro-economic environment, skill, market size among others.
The global competitiveness index provides a compass for policy makers and other stakeholders to help shape economic strategies and monitor progress.
Meanwhile, the Public Relations Officer of the Nigeria Immigration Service (NIS), Mr Sunday James, says the Federal Government's "Ease of Doing Business Economic and Trade Policy" is attracting high net worth investments.
This, James said, was through liberalised Visa on Arrival (VoA), seamless and easy travelling through the airports and other entry ports.
He said the presidential enabling business environment council was tirelessly driving the machineries and manpower to make Nigeria a preferred destination.
James noted that the Comptroller-General of NIS, Mr Muhammad Babandede, recently directed the Murtala Muhammed International Airport command of the service to expand its operational capacity.
This, he said, was to ensure that the VoA facility accommodated more genuine business entities and investors into the country.