By Juliet Umeh
Hope is  rising for our primary and secondary education sector in their quest to align their curriculum with international standard and latest technologies.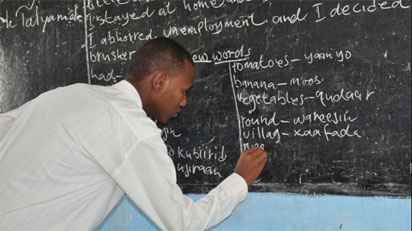 This was made known  at a  technology expository summit hosted for 200 school owners and administrators across Nigeria by a computer information and technology organization, New Horizons, in collaboration with one of the top Robotics, Drones, STEAM and 3D Printing OEM called SKRIWARE International, based in Europe.
The summit tagged: New Technologies in Education Summit held at Sheraton Hotel Lagos, offered schools opportunities to adopt new technologies as a compact and seamless blend into their educational curriculum.
Speaking at the event, the leader of the three foreign experts, Engineer Mateusz Rybinski said Skriware technological uniqueness is in terms of its well-researched and hands-on practical blend of its Integrated STEAM Education, robotics, drones and 3D printing technology education to advance easy and early technology adoption by children in their early years.
Mateusz and his team took school owners and administrators through practical-based experiential sessions including printing multiple samples of Edu-aids like dinosaur, pyramids amongst others. The trio facilitated presentations and  live 3D printing of different aspects of  integrated technology and highlighted the huge values which the cutting-edge technology will add to Nigerian schools' educational delivery.
Managing Director, New Horizons Nigeria, Tim Akano said the essence of 21st Century education empowerment is that students should be focused on skills acquisition and not mere knowledge unlike in the past four to five decades.