A couple in the German city of Nuremberg have been charged with murder and attempted murder after police found the body of the man's parents hidden inside a concrete garage wall.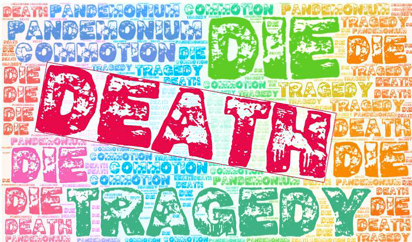 Prosecutors said that the pair had previously tried twice to poison the 66-year-old mother – hence the attempted murder charge – before eventually killing both parents in December, 2017.
The son is accused of attacking his parents with a hammer as they lay in their beds in their house in the town of Schnaittach.
https://www.vanguardngr.com/2018/10/monkeys-stone-man-to-death-in-india/
The elderly couple, their son and his fiancee all lived in the house.
The 26-year-old and his 22-year-old partner then hid the bodies in a concrete wall they built in a room next to the garage.
They then renovated the scene of the crime to remove any trace of the killing, prosecutors said.
At the end of the month, the couple reported the parents as missing to the police. They married a day later.
As police investigated the case, they found more and more holes in the man's story.
They also found no indication of how the older couple may have left and travelled away from the home.
The discovery of a rucksack buried in cement in the garage led to the discovery of the bodies.
The two German suspects have been in detention since January. (dpa/NAN)
https://www.vanguardngr.com/2018/10/son-committed-to-ease-of-doing-business/