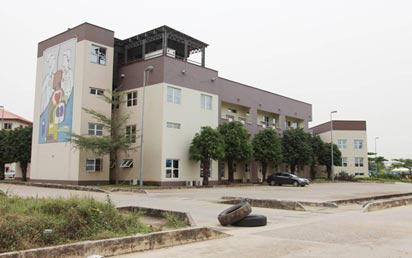 By Chioma Obinna
LAGOS—THE Lagos State University Teaching Hospital, LASUTH, in partnership with Vision Care recently commenced a free cataract operation to restore sight to over 100 indigent Lagosians even as an expert disclosed that 50 per cent of the 4.25 million Nigerians that are blind were as a result of cataract.
Addressing a press conference to kick-off the free surgeries slated to hold 8th through 12th of October, the Chief Medical Director of the Hospital, Prof Wale Oke said apart from the 100 indigent patients slated to be operated upon free of charge, the hospital was opened to take on more interested patients.
Represented by the Hospital's Director for Clinical Services, Dr Ibrahim Mustapha, he said free surgery in partnership with Vision Care and support from Samsung Heavy Industries, X-Pression and the entire Korea community last year restored the sight of over 100 patients.
https://newlive.vanguardngr.com/2018/09/2000-benefit-from-nas-free-healthcare/
"I must commend the magnanimity of our friends from South Korea, their interest in Lagos and LASUTH, their undying commitment to restore vision in people who cannot afford the cost of the surgery is noteworthy."
Giving details on the programme, the Head of Ophthalmology Department, LASUTH, Dr Modupe Idris disclosed that over 4.25 million Nigerians were blind and 50 per cent of them were due to cataract.
In her speech, the Consul General, South Korea, Kim In-Taek, who commended the Vision Care team for their consistent free cataract surgery in Nigeria for the past three years, disclosed that between 2015 and 2017 over 350 free cataract surgeries had been performed by them in Nigeria.
On his part, Managing Director, Samsung Heavy Industries, Jong Ho- Jo, who noted that the company takes it CSR responsibility with utmost seriousness and interest with strong management focus added that they were involved because a healthy society will eventually bring about a better environment.
https://newlive.vanguardngr.com/2018/09/obaseki-trains-174-health-workers/