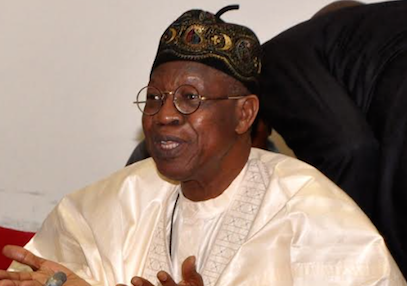 Mohammed
By Sam Eyoboka
EXACTLY 235 days after the Islamic fundamentalists group, Boko Haram abducted 110 schoolgirls from the Government Girls' Science and Technical College (GGSTC), Dapchi, Yobe State, a Federal Government delegation visited the home of the lone Christian captive, Leah Sharibu yesterday.
The first official visit by any agent of government since February 19 when Leah Sharibu and 109 schoolgirls were abducted from their school was led by Minister of Information and Culture, Alhaji Lai Mohammed together with three unidentified female officials.
Monitor disbursement of UBE funds to avoid corruption – Falana
According to a source close to the Sharibu family, the brief visit was to empathise with the mother of Leah, Mrs. Rebecca Sharibu and reassure her and her husband to be patient because the Federal Government would do everything possible to ensure freedom for the lone Christian schoolgirl.The visit came a few days after President Muhammadu Buhari called Leah's mother on phone conveying his emotion.
FG to review policy on environment
Our source told our correspondent on phone: "The Information Minister led the delegation made up of three other women with a message from the President, reassuring the family and the Christian Community in Dapchi that the lady will soon be released.