By Dirisu Yakubu
ABUJA- Immediate past President of Nigeria, Goodluck Jonathan Monday commiserated with the family of late chief Tony Anenih who died Sunday at the age of 85, describing him as a patriot and mentor to many Nigerians.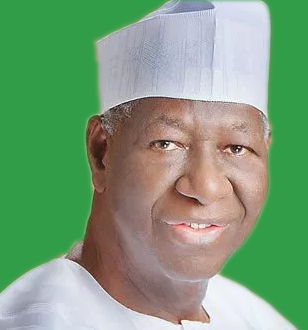 Jonathan said the exit of the "great nationalist" and founding member of the Peoples Democratic Party, PDP, is a sad loss to the party and the nation, stressing that his rich political experience, sincere patriotism and deep wisdom are qualities Nigerians need to cultivate for national cohesion, growth and development.
In a statement by Ikechukwu Eze, his spokesman, the former President said: "Late Chief Anenih was a great asset to our dear nation. For a long time, he remained a leading light in our party and in Nigeria's political firmament, charting the course for peace, unity and the entrenchment of true democracy in our nation. Even in old age and in retirement, Anenih continued to inspire and mentor younger politicians as a demonstration of his deep commitment to Nigeria's growth and progress. He was indeed a leader with an exceptional knack for initiating well-considered strategies for political stability in the nation."
The ex-President said Anenih served the nation diligently in different capacities, distinguishing himself in the security systems, business, politics and peace building.
"Anenih left a legacy of remarkable achievements through selfless service to humanity and deep commitment to peace, democracy, party loyalty and national unity.
"May God Almighty provide succour to his family members, the government and people of Edo State and others who mourn, and grant his soul eternal rest," he added
Also condoling with the deceased family, former governor of Kaduna state, Senator Ahmed Makarfi said he was saddened by the news of Anenih's passing, saying he left for the great beyond at a time the nation needed his wisdom to consolidate on its democracy.
"At a time our country needs statesmen like him, God took him away from us. I am consoled with the knowledge that God knows better and doesn't make mistake.
"The leader, late Chief Anenih excelled in all his callings. He contributed enormously to the development of democratic governance in Nigeria.
"Personally, I have lost a mentor and father who stood by me at all times. My condolences go to his immediate family, the government and people of Edo State, the PDP family and his larger political associates and indeed Nigerians in general and his gentle soul rest in perfect peace," he wrote.
Commiserating with Anenih's immediate family and the entire PDP family, former Senate President, David Mark said the demise of the former Minister of Works is a huge loss to the nation and devastating to the political class who would have benefited from his reservoir of experience to navigate through the murky waters of Nigerian politics today.
https://www.vanguardngr.com/2018/10/igbo-world-assembly-insists-on-restructuring-devolution-of-powers/
Senator Mark in a statement by his media assistant, Paul Mumeh maintained that "Chief Anenih stamped his authority in the political arena and left his positive footprint on the sand of time. In the second republic, as the then Chairman of the defunct National Party of Nigeria, NPN, in Bendel State, he led the party to victory.
"During the ill-fated third republic, he was the National Chairman of the Social Democratic Party (SDP) that led the party to success in an election variously described as the freest, fairest and most credible election in the history of Nigeria.
"On the return of Democracy in 1998/99, Anenih played the leading role in the evolution of PDP and earned the sobriquet of "Mr. Fix it and Leader".
"No doubt, Anenih has left a huge vacuum that would be difficult to fill at least within the political class".
Senator Mark pointed out that Nigeria would miss Anenih's wise counsel and contributions to the political development of the country saying "he lived an eventful and accomplished life worthy of emulation".
https://www.vanguardngr.com/2018/10/obaseki-pledges-n25m-scholarship-to-train-female-lawyers/