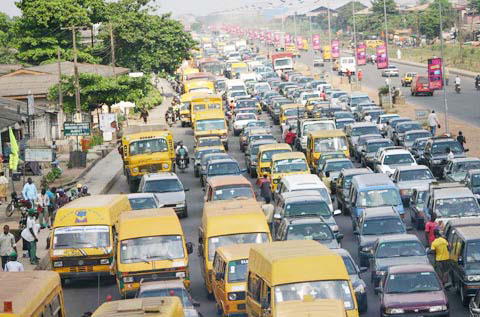 By Emeka Anaeto, Business Editor
AS we journey into the last quarter of the year, 2018, it is noteworthy that hopes for significant results from the hypes in the fiscal strategy of ramping-up infrastructural development of Nigeria is dimmed.
For one the 2018 budget which had allocated N2.87 trillion to capital expenditure, albeit infrastructure development, is far from implementation, no thanks to the delay in wriggling out the budget itself from the stranglehold of executive-legislative politics.
It is also noteworthy that in the 2018 fiscal plan the current regime at the federal government actually backpedalled on its promises to ramp-up infrastructure development by increased ratio of capital expenditure to total budget. The ratio actually dropped in 2018 after impressive increases in 2016 and 2017 budgets.
Another headline concern over government's commitment to infrastructure development is the lethargic fund releases which ties to actual implementation of whatever the budget and fiscal plan provides.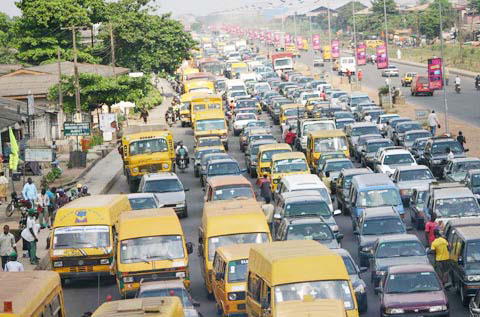 As at mid this year aggregate releases under the 2017 Capital Budget amounted to N1.6 trillion, though highest in recent years (due largely to inflation and Naira depreciation), was N800 billion or 33 percent short of the actual provision of N2.4 trillion made for the year.
Unconfirmed sources in the Ministry of Finance told Vanguard that the 2017 provisions are yet to be fully released as at last days of September 2018. This means that 2018 provisions for capital expenditure for infrastructure development may not start until close to year end.
These underscore the factors creating and sustaining the infrastructure gap which Nigeria and the citizens have had to grapple with over the years. The critical infrastructure gap cuts across all segments of the economy and the environment, with the most glaring including transport, power, education, agriculture and telecommunication.
Transport infrastructure consider the most critical economic bedrock, includes roads, air transport facilities, railways, maritime infrastructure (inland waterways and ports) and urban transportation (which spans across the other sub-sectors).
A transport sector with adequate infrastructure in good condition is critical for any nation's success. In particular, transport infrastructure plays a critical enabler role, increasing the impact of nearly all other sectors of the economy.
Against this backdrop, a study by the National Planning Commission, NPC, concluded that the Nigeria's current transport infrastructure is not aligned with the country's aspiration to become one of the world's 20 largest economies by 2020.
Increased maintenance and capacity expansions are needed to improve the current state of Nigeria's infrastructure. A focus on linking the various forms of available transport, so as to strengthen the intermodal transport of goods and passengers, would improve the safety, convenience, travel time and cost of Nigerian transportation and reduce carbon/particulate emissions.
Roads: Adequate road infrastructure is central to Nigeria's economic growth; it is at the core of good governance and public welfare. Any improvement in road infrastructure positively impacts the nation's gross domestic products, GDP.
Nigeria has a national road network of about 200,000km. Of this total, federal roads make up 18 per cent (about 35,000km), State roads 15 per cent (about 17,000km), and local government roads 67 per cent (about 150,000km), with over 90 percent of the local government roads unpaved and over 50 percent unmotorable.
The paved and motorable roads under states and federal government control, according to NPC, are less than 40 percent of the total network.
Freight and passenger movements:
The road sector accounts for about 90 per cent of all freight and passenger movements in Nigeria. Although the federal road network constitutes 18 per cent of the total national network, it accounts for about 70 per cent of the national vehicular and freight traffic.
The poor state of Nigerian roads can be attributed to the following challenges:
The current institutional structure for the management of roads is inefficient. Federal Road Maintenance Agency (FERMA) has been established as an interim measure before instituting more substantive sector reforms, as Nigeria continues to rely on traditional general budget allocations to fund road maintenance and rehabilitation. That interim measure still subsists till date.
Current maintenance levels are insufficient to preserve the quality of the existing road infrastructure, resulting in annual deterioration. Ample resources have been allocated to federal road rehabilitation, but not enough of these resources are reserved for preventive maintenance.
Preventive maintenance
A historical trend of prioritising new road construction over maintaining existing roads further exacerbates deterioration of existing road infrastructure.
A shift in inland transportation from rail and waterways to roads has increased the burden on roads as they have become the nation's primary mode of passenger and goods transport. For example, the high volumes of petroleum products transported on the national roadways, which are meant to be transported via pipelines, diminish the already limited lifespan of the roads, resulting in higher maintenance needs.
The budgeting cycle limits the use of funds during the dry season (the season most favourable for construction).
Overloading, blocked drainage structures and the parking of heavy axle vehicles on carriageways contribute to additional deterioration of road infrastructure.
As at early this year over half of the 194 on-going federal road rehabilitation projects which involve a total cost of about USD 9 billion across the country have been abandoned after over four years of contract award due to funding gaps.
The Public Private-Partnership (PPP) Department, a department of the Federal Ministry of Works, has developed outline business cases for viable and bankable major highways (brownfields) and proposed new alignments (greenfields) to attract the private sector and foreign direct investment (FDI).
However, challenges still remain. Two flagship pilot PPP projects initiated by the Ministry (Lagos–Ibadan Expressway and Gutto–Bagana Bridge across the Benue River) were stalled for two reasons: First, regime change hic-ups and legal controversies between the government and the concessionaires'; and secondly, inability of the concessionaires to obtain the stipulated funding required.
Government is said to be making efforts to revive the projects.
Aviation Infrastructure
The 1970 Federal Airport Development Plan (ADP) served as the basis for the growth and development of airports in Nigeria. Government's main objective was to open up the country for easy access and development by creating airports in each state capital (12 states then).
This provided the industry with a conducive and promising environment for growth and stabilisation, especially during the oil boom of the 1970s. Operator, airports and passenger traffic grew in number.
Today, the Federal Airports Authority of Nigeria operates five international airports, located in Abuja, Lagos, Kano, Port Harcourt and Enugu, as well as 18 domestic ones.
The numbers, according to sector leaders, are adequate, but there is need to improve management practices, raise the quality of policy initiatives and ensure a more friendly investment environment. The sector's challenges include the need to modernise and upgrade infrastructure and equipment such as terminal buildings, control towers, conveyor belts, instrument landing systems, communication equipment, runway lighting, fire tenders, etc.
Maritime infrastructure: Most of the nation's six seaports are running on old infrastructure, bedeviled by poor maintenance culture. Ranging from the water beds and channels to cargo discharge facilities and then port access, the story has been gory.
The issue of congestions at Lagos ports have been intractable for years now while underutilization has been the bane of the Eastern and Delta ports.
Other challenges include manpower development and training on equipment handling and maintenance.
Overcoming these challenges will require a holistic and comprehensive approach that takes into consideration the interrelation of seaports with other sectors of the economy. The planning of port infrastructure and its regulation therefore should be achieved in the context of integration and intermodalism in order to accomplish the desired transformation in the sector.
For inland water transportation to meaningfully impact the national economy in terms of cheap and affordable transportation, it is imperative to ensure that about 3,000 km of seasonally navigable waterways are made operational all year round.
Transformation process
Since 2009, government has embarked on a transformation process for inland waterways that includes:
Dredging the lower River Niger from Baro (Niger State) to Warri (Delta State), a distance of 532km, and provision of buoys for the dredged channel
Establishing an Inland Waterways Police Command
Procuring 14 security patrol boats
Initiating the construction of 6 new river ports in Baro, Lokoja, Makurdi, Owerrita, Degema and Oguta
Developing 3 deep seaports in Lekki, Olokola and Ibaka
Developing the draft bill for reform of the National Inland Waterways Authority which is currently undergoing final review
Ongoing year-round maintenance and clearance of all navigable waterways.
It's time to get things right, as demand for infrastructure is growing at an unprecedented rate. The link between economic growth and infrastructure is well-established. Any country that wants a robust economy and create jobs must stay on top of its infrastructure and related services.
Alternative pathway
A  key opportunity in 2018 infrastructure landscape need to be in the front-burner as the country marks its 58th independence: The intervention by the African Development Bank, AfDB offering to structure, fund and internationalize Nigeria's infrastructure development profile.
The African Development Bank (AfDB) said it would assist the Nigerian government to bridge its infrastructure gap estimated to cost about $3 trillion in the next 26 years.
The Senior Director, AfDB Nigeria, Ebrima Faal, said this at the Africa Investment Forum (AIF) Road show in July 2018 in Abuja.
Mr Faal said the AIF idea came from the reality that the government alone could not finance the infrastructure gap in the country which made it difficult to achieve sustainable development.
This offer is coming at the backdrop of a largely constrained capacity of the government to, not only fund the infrastructure budget but also to manage project delivery.
There is therefore, a critical need to change the current funding mix and create partnerships to finance infrastructure with efficient and effective managerial capacity devoid of corruption and political dysfuntionalities.
To this end, the AfDB planned to assist Nigeria put together a pipeline of bankable projects ahead of the Africa Investment Forum coming up in November 7 to 9 in Johannesburg, South Africa.
The bank, working with multilateral institutions and the private sector, would help Nigeria to develop investment-ready projects for investors, fund managers and others at the forum in South Africa.
The AIF is an investment market place that aims to showcase key projects currently under development and assess how those projects will be financed, operated and delivered successfully to maximise efficiency and project success.
We believe that Nigeria can leverage this opportunity, not only to jump-start its infrastructure development, but also to detach itself from development models that have failed woefully over the decades.