…ICT industry loses $3billion to menace
…NCC, telcos team to curtail effects, nip it in the bud
By Juliet Umeh
The telecom menace known as call masking has had a telling effect in the telecom industry which has lost over $3 billion in just two years it became trendy in Nigeria.It has also bequeathed pain, anger and anguish on telecom operators who are short-changed by these rogue networks.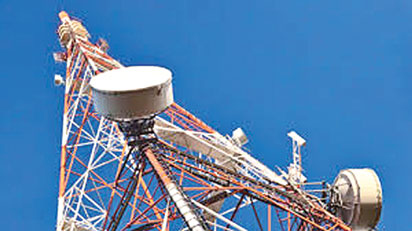 Most painful  is the fact  that it has railroaded the aspirations of many Nigerian youths who missed several opportunities of schooling abroad just as it did many businessmen who may have missed key international business contacts due to call identification conflicts.
Call masking and call refilling is when an international call is terminated in Nigeria as a local call. Considering that many people have the habit of not picking unknown calls, the call masking menace has resulted in some people missing opportunities with international business partners, relations, friends, associates and even students all because, the calls have been masked as local calls.
However, the Nigerian Communications Commission, NCC, is not taking the challenge lying  low. The Executive Vice Chairman of the commission, Prof Umar Danbatta, has described the menace as one of the most prevalent frauds in the telecom industry today. He said it is estimated to be costing the industry which is currently valued at over $70 billion about $3billion in lost revenue.
Danbatta, at the 85th  edition of telecommunication consumer parliament, TCP, held recently in Lagos, said those responsible for the nefarious practice managed to use a small box, called SIM box, which enables them to bypass legal call routes without getting tracked.
He said the need to clip the wings of the perpetrators was the reason the 85th edition of the TCP was themed Overcoming Challenges of Call Masking/Refilling: Task Ahead for the Telecoms Industry. Explaining when call masking became a booming business, Danbatta said: "Our findings have shown that masking of calls with another number, especially international calls, started trending since September 2016 when NCC reviewed and implemented the termination rate for international inbound traffic from N3.90 per minute to N24/ 40 per minute.
"So, what is happening is a clear indication that some unscrupulous elements want to continue to fraudulently profit from the earlier lopsidedness in the International Termination Rate, ITR, which we had before the 2016 review,"
Apart from these illegal operators stealing from telecom operators, it has been noted that the Nigerian government and consumers are also victims of this fraud.Explaining this in his presentation at the TCP event, a senior staffer at NCC, Barrister Ayoola Oke, said the fraudsters  are not only stealing from  operators, they are also stealing from  government, because it's when operators make their money that they will pay their taxes.
"Through the taxes, government is going to provide infrastructure which is of benefit to  consumers.So, they are stealing from operators, government and consumers," Oke said.
Rogue networks A Call refiller is a rogue network. In his case, he is not a service provider but pirates on the back of people that have networks. In most cases, calls that pass through him through voice over IP, he bundles and sends them using a device known as a SIM box where he has several local SIMs of local networks.
That is why when people receive a call, they receive it with number of a local service provider but the local service provider sees the call as if it is a normal call. So, he is charged at the rate of a local call. The disparity between the termination rate and the international termination rate which is a difference  of about N20 is where the rogue network makes his illegal money" he added.
The economic danger
Oke said: "Rogue networks continue to rip off the legal network owners, because they don't pay for anything and it's the legal network owners that are carrying the weight of everything. Sooner or later, networks will start failing on their financial obligations and eventually some will go out of business. That will not be good for the health of the industry.
That should also concern all consumers for it is not only that it could lead to nuisance calls, it's fraud against the industry. It threatens the financial health of the industry. If the industry begins to collapse, consumers are the ones that will suffer".
What telecom operators lose
At a panel discussion at the TCP event,  a senior staffer at 9mobile, Chidozie Arinze, described call masking as a lucrative business for  illegal operators. He said it affects everyone especially students who often miss opportunities with foreign universities they applied for."The dangers of call masking are too many to mention.
It affects people's business opportunities with foreign companies. Unfortunately, we've seen it rise tremendously in recent times to become a very lucrative business for those operating in it. However, we are doing a lot to counter it.
Maybe to give you a scale of what we are facing, let me categorically say that we bar no less than 1,000 numbers detected to be performing this activity daily. So, you can see it's a lucrative business" he added.Also commenting, a senior staffer of MTN Nigeria,  Olumayowa Oloyode, said since September 2016  call masking became a booming business as  operators in the industry lose over 500, 000 minutes to 2. 5million minutes per day.
 However, a Globacom staff, Ganiyu Adesanya, said that all efforts should be directed towards finding a software that can check the menace rather than dwelling on the havoc it has wreaked already.
What NCC is doing
Incidentally, these scammers may not rule the industry forever. Danbatta, has also explained the efforts of the Commission to halt the situation :  "As part of  our zero tolerance for 'communication fraud,' in the market and our determination to stamp out the practice in the industry,  the NCC, in collaboration with different stakeholders and security agencies, held series of meetings which led to the suspension of six indicted interconnect exchange licenses in February, 2018.
Not only did the Commission suspend the indicted licensees, the regulator also barred about 750, 000 numbers assigned to 13 operators from the national network. These numbers were suspected of being used for masking and NCC took a hard, no compromise stance to withdraw their use.
"NCC is leveraging different consumer platforms to deepen awareness campaign on call masking and in this respect, we advise consumers to report local numbers through which they receive foreign calls as masked calls to the Commission for proper tracking. We advise consumers to be patriotic enough to report call masking cases to the NCC.
Such feedback will go a long way in assisting the Commission to investigate  call masking cases reported, identify the perpetrators.
 and subsequently take appropriate regulatory measures towards curbing the  menace.
"Some of the measures include working on the direction to MNOs to explore every technical means not to allow their networks to be used for call masking and SIM boxing; creating awareness through different social platforms; embarking on continuous compliance; monitoring and enforcement activities to detect victims of call masking and investigate channels used to commit the illegality.
Also, the Commission is in the process of choosing the best from a list of technology solutions used in the other countries to block the devices, track and apprehend the culprit and then tightening of subscriber identity modules and  SIM, registration processes across all networks.