Veteran Nollywood actress, Sola Sobowale has revealed that while on set of KemiAdetiba's latest movie project titled 'King of boys', she discovered hidden talents she never knew she possessed.
The versatile actress made the revelation on her Instagram page, recalling how KemiAdetibahelped her to discover her hidden talents.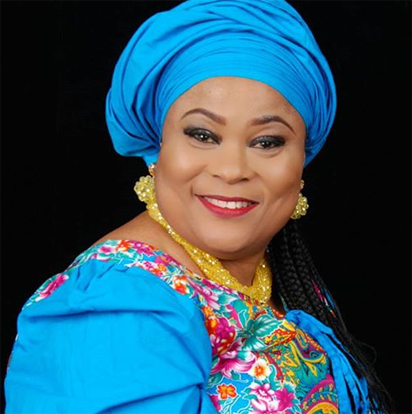 "To every one of you, who has posted, tagged, reposted/shared, commented, text, called, and supported the entirety of this project, I cannot thank you enough. You all made me feel like a, (for want of another word), King. All Glory be to God for making this project possible even though we thought it would not see the light of day. Regardless of adversities and setbacks, we finally made it.
Thank you God and thank you all. I cannot wait for you to see this film. I have never worked the way I worked like this in my life. It took everything I had and KemiAdetiba still pushed me further, unlocking depths of my craft I never knew existed", she wrote.
https://www.vanguardngr.com/2018/10/ive-no-regrets-endorsing-atiku-sheikh-gumi/