By Peter Duru, Makurdi
Indications emerged yesterday that over 400 persons had so far received treatment at the Benue State University Teaching Hospital, BSUTH, following attacks on Benue communities by militant herdsmen from the beginning of the year.
The Chief Medical Director, CMD of the hospital, Prof. Terlumu Sende who made this known yesterday in Makurdi said some of the patients were also brought to the hospital for treatment for various ailments from some of the Internally Displaced Persons, IDPs, camps.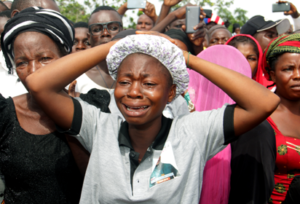 He explained that the treatment of the victims which had so far cost the state government over N20million stressing the treatment of victims was still ongoing.
According to Prof. Sende, "one of the biggest test we have had, which I believe should speak to our readiness to help the society health-wise, was the recent invasion of parts of the state by killer herdsmen.
"The hospital was the epicenter of it all. From everywhere, including Logo and Guma local government areas injured people were being brought here for treatment.
"From January 2, up till now we are still struggling with that burden, we have treated over 400 patients from the initial assault by the attackers.
https://www.vanguardngr.com/2018/10/isoko-in-diaspora-idu-women-wing-donate-relief-materials-to-flood-victims/
Continuing, he said, "the good news is that of all the people that were brought here alive only one lady named Pricilla died because she sustained multiple gunshot injuries on both thighs and she had bled for over 24 hours before she was brought in a little late.
"However every other person that was brought in was taken care of and they survived, and of course we commend the humane attributes of Governor Samuel Ortom who gave us the mandate to treat everyone of them for free and the government picked the bills for the treatment. And we have been doing that successfully.
"That feat was a good test of our emergency response, it was a good test of our professional competence and depth, it was a good test of our capacity to endure under very harsh conditions.
"Even up till today as we speak we are still the centre handling the health related cases of the IDPs from across the state and the treatment of the victims is a responsibility we are diligently discharging.