Stakeholders, including experts in conflict resolution,  yesterday, in Abuja, proffered solutions to the lingering herders-farmers clashes in the country.
They spoke at a national summit on conflict resolution organised by Vintage Press Limited publishers of The Nation and TV Continental with the theme : "Towards an Enduring Peace."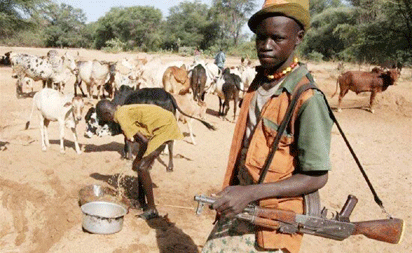 The summit was aimed at creating a platform to find lasting solution to the seemingly intractable herders- farmers clashes in the country.
The Miyetti Allah Kautal Hore Fuani Socio- Cultural Association in their presentation, said  the  search for enduring peace between farmers and herders in Nigeria was fundamental to the attainment of food security, development, progress and the achievements of the Sustainable Developments Goals, SDGs.
National Secretary of the group, Saleh Alhassan, said: "For enduring peace to reign in the rural communities, there are short, medium and long term which include a review of the Land Use Act to accommodate the interest of all land resources users.
"Halting of aerial bombardments of pastoralists communities in Zamfara by the Army in the name of targeting bandits but rather adopt critical intelligence to target the real bandits and criminal elements masquerading as herders.
"Acceleration of the establishment and development of grazing reserves by government as an intermediary strategy for the eventual modernization of the livestock sector.
"The suspension of recent anti-grazing laws enacted by some states, which they said have become "recipe for conflicts," and " the immediate release from detention of hundreds of pastoralists languishing in jails without trials particularly those arrested in Benue on pretext of violating anti-grazing laws."
On his part, National Secretary of Miyetti  Allah Cattle Breeders Association of Nigeria, MACBAN, Baba Usman Ngelzarma, said: "The farmer-herders clashes have been hijacked by crisis merchants who are politicians of questionable character, religious extremist as well as their arsenic and bigots.
For the Inspector General of Police, Ibrahim Idris, who was represented by DIG in charge of Operations, Habila Joshak, the conflict has taken an unfortunate dimension as gangs are taking advantage of the clashes to further wreak havoc on communities.
Setting the tune for the discourse, former Commissioner of Information and Strategy in Lagos State, Dele Alake, in his opening remarks, said Nigeria was at a critical juncture that was in contrast to the country of peace and harmony envisioned by its founding fathers.
He said Nigeria was uniquely blessed with abundant natural resources and had what it took to be at the top, adding: "In recent times, we have been challenged and confronted by all manners of threat to,our political stability. We won't sit and watch till the apocalypse."