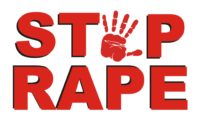 Rape
A Thai Criminal Court on Wednesday found a jet-setting former Buddhist monk guilty of statutory rape, an Official told dpa.
Wirapol Sukphol, 39, was sentenced to 16 years in prison for raping and impregnating a 14-year-old girl between 2000 and 2001, an official who spoke on condition of anonymity said.
In August, he was handed a combined sentence of 114 years in jail for public fraud, money laundering and a computer crime violation.
"Should they stay or should they go? Nigeria's dilemma on FDI"
However, a Thai law only allows a maximum of 20 years in prison, making his total imprisonment to 36 years.
Sukphol fled Thailand to the United States in 2013 after an arrest warrant was issued on him.
He was extradited back to Thailand in July 2017 after spending one year in a U.S. prison.
Months before Wirapol left Thailand, he made headlines when videos and photos surfaced showing him in brand-name sunglasses carrying a Louis Vuitton bag on a private jet.
Thailand is a predominantly Buddhist country where monks are revered for their discipline and non-materialistic devotion.
The uproar over Sukphol's inappropriate behaviour and unusual wealth was soon followed by a string of accusations.
The accusation include scamming dozens of people up to 845,000 dollars in donations to fake causes advertised on his website.
Following many allegations, including alcohol consumption and claiming to have supernatural abilities, which violate Buddhist monastic rules, Sukphol was expelled from the monkhood in 2017.
His assets worth up to 1.3 million dollars have also been seized.
NAN