By Michael Eboh
The Federal Government, yesterday, said it is considering alternative sources of gas supply for the country, noting that it is looking beyond the Niger Delta region for these new sources.
The Minister of State for Petroleum Resources, Mr. Ibe Kachikwu, said this at the ongoing Nigerian Gas Association, NGA, 11th International Conference and Exhibition in Abuja.
He explained that the Federal Government has concluded plans to take gas to the northern region through the Ajaokuta-Kaduna-Kano, AKK, gas pipeline, so as to address the huge economic challenges witnessed in the region.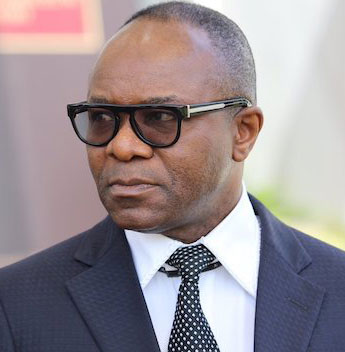 Kachikwu, who was represented by his Senior Technical Adviser, Upstream and Gas,  Mr. Gbite Adeniji, said the country can no longer tolerate a situation where 11 power plants across the country would be forced to shut down, once there is a disruption in gas supply through the Escravos Lagos Pipeline System, ELPS.
He said: "As a government, we want to ensure that we have robustness in supply sources and robustness on the delivery system. The position we have taken is that we have to look at many options.
"Today, we are very dependent on gas supply from the Niger Delta.  The policy position is that we have to look at other terrains to see what is possible.
''We have discovered a huge amount of gas resources offshore.  Hence, the statement made earlier that we must ensure that by the end of this quarter, we will settle the issues of the contractual framework that would help us unlock those gas resources.
"Let us focus a bit on northern Nigeria, which is facing quadruple whammy, which is what I would call it today."
It is significantly not industrialised.  There is deforestation going on; there is desertification going on and the population is booming.''
Also speaking,Group Managing Director of the Nigerian National Petroleum Corporation, NNPC, Mr.  Maikanti Baru, lamented the vandalisation of gas pipeline, stating that some oil and gas wells had been completely shut down, because of pipeline vandalism.
He said:  "I need to bring to the fore some of our key challenges in the gas sector.  Today, we face the challenge of pipeline vandalism which has led to the shut-in of some of our wells. For some wells, they will never come back on-stream, while additional investments will be required to bring others back to production.
"Similarly, there are issues around power transmission and evacuation. Non-evacuation of power has led to back pressure on the transmission lines which have also resulted in shut-in of producer wells. Thus, it is a cyclical challenge. This challenge will definitely dovetail into discussions around National Grid upgrade, grid decentralisation, off-grid power, captive power among a host of alternatives.''