By Pastor Oloruntimilehin Joshua Daramola
Disregard is a thing that people should not allow to be part of their lives. What does disregard do? It destroys and kill people. Disregard has done a lot in the lives of many people. It is very dangerous for a person to think that something will not happen and it eventually happens. Disregard leads to destruction.
A person can be destroyed by disregarding instruction or warning. For someone to be cursed, the person must have done something that warrants a curse.  Some people are fond of night crawling which is not good and darkness does not respect honourable persons.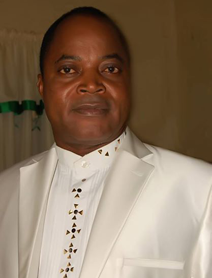 When these persons disregard the warning not to crawl in the night, a day will come when the person will encounter the danger of darkness. It is pertinent to share with people true life stories experienced in the course of my counseling and interacting with people as a prophet of God. This is to encourage and influence them to amend their ways.
A lady came to me with her mother for spiritual counseling concerning her travelling abroad to join her husband. What was revealed to me by the Lord was not about her trip to London but what was to happen to her after joining her husband. I told her that I did not see her with her husband and that she should do victory work immediately.
She promised to come back and do it. It was a pity she failed to heed the message of God and even took me to be a fake prophet. About four years later, she came back to the country with her husband and two kids for the burial of her father-in-law.
On their way back to Lagos, they had an accident and her husband and one of the kids died instantly while she and the other kid were hospitalised. A few days later, the other kid also died.
Now she was left alone and her mother passed on because of the disaster that befell her daughter. Imagine, she allowed her disregard to make the message of the Lord through His servant to come to pass.
After five years, she now moved to another man's house unceremoniously and unnoticed. Now she is always requesting me to pray for her so that God can forgive her for disregarding what the servant of God told her. This is indelible in her mind till today.
If a true prophet of God  tells somebody to desist from certain behaviour and the person says someone has told him or her before and nothing happened, he or she is supposed to have it in mind that something will soon happen.
The Lord will always speak through His prophet because there is nothing God does that is not revealed to His Prophets . Amos 3 verse 7 says," Surely the Sovereign Lord does nothing without revealing  his plan to his servants the prophet".
Anything that leads to destruction does not have time before God and there is no correction for destruction. Do whatever the prophet of God tells you to do and when it is done, then you will have peace of mind.