By Henry Boyo
THE Minister for Budget and National Planning, Udoma Udo Udoma, revealed to the Media, in Abuja, on October 18th 2018, that in contrast to the 2018 total budget of N9.2tn, N8.651tn will be budgeted for 2019; i.e. next year's budget will be about N470bn less than in 2018.
Most beautiful model in Nigeria holds final TV screening in Abuja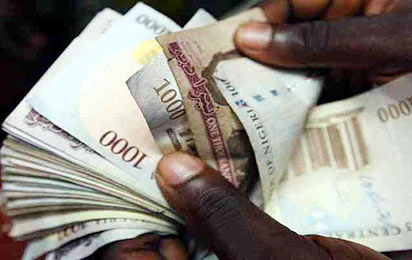 Regrettably, however, as at October ending 2018, the proposed 2019 budget is yet to be laid before the National Assembly for consideration; consequently, with December 2018 just round the corner, while the General Election is scheduled for February next year, the 2019 budget, may ultimately mirror last year's budget which received Presidential assent, as late as June 2018, that is, almost halfway through the year!
Debt servicing: ULC urges Senate to reject FG's request for $2.78bn, $87m loans
Although, such extended budget delays never disrupt full disbursement of the recurrent budget, which consist of salaries and other consumables, however, the implementation of the capital budget for social welfare enhancement  and infrastructural consolidation, will be in jeopardy, as technically, barely six months, will be left for capital project implementation; besides, in contrast to popular expectation for reduction in recurrent expenditure, recurrent allocation would actually increase in 2019, by about N700bn from N3.515tn to a whooping N4.753tn.
National Debt as a necessity of the moment
Curiously, therefore, the expected savings from the elimination of thousands of ghost workers, from Government's pay roll and the reported adoption of a less corrupt procurement process, have still clearly failed to reduce recurrent spending.
Furthermore, despite, public expectation that government will step up capital spending to reduce our undeniably huge infrastructural deficit, capital allocation is infact conversely projected to decline in 2019 to N2.793tn from N3.133 in 2018. Consequently, although the N500bn reduction from the 2018 budget might seem a relatively austere budget for 2019, but in reality, it is only the Capital budget that will suffer, as allocation for salaries and other recurrent consumables would actually rise according to the proposed budget by about N1.2tn to a bloated N4.75tn.
https://www.vanguardngr.com/2018/10/2017-budget-achieved-86-performance-udoma/
Although, the spike in recurrent expenditure may be attributable to the expected rise in the National Minimum Wage next year, however, possibly less than half of the budgeted Capital vote of N2.87tn may be ultimately released, if the enactment of the 2019 budget is also unnecessarily delayed until June, as was the case for the 2018 budget. Indeed, such extended delay may infact become inevitable if a new government comes to power in May, after the February 2019 General Elections.
It is also notable that despite Government's assurances of sustainability, debt service provision would rise to N2.144tn in 2019, i.e. about 10% more than N2.013tn allocated in 2018, even when the N8.6tn projected for 2019 is clearly less than the N9.2tn 2018budget.
Nonetheless, Nigeria's rising debt profile has clearly generated increasing concern, despite Government's assurances that there is no cause for alarm. Instructively, the World Bank and the IMF have already warned the Federal Government, over its excessive borrowings, and therefore urged Government to reduce borrowing and, tap private investments that will yield multiple effects on several economic fronts instead. In this event, the World Bank has therefore advised Government to seek more foreign loans, since domestic loans carry higher interest payments and have shorter tenors.
Consequently, the Federal Government's present strategy will be to reduce domestic debt to 60% of total indebtedness, while the foreign component would be raised, steadily, to 40%. The preceding, notwithstanding, the Government's Debt Management Office (DMO), insists that Nigeria's debt level is still sustainable, as the alleged debt to GDP ratio is still below 20%, even if it means that we allocating almost 40kobo out of every Naira income to debt servicing.
Notably, nonetheless, according to available data from DMO, Nigeria's total debt has infact increased by about 90% from N12.6tn, in December 2015, to about N22.4tn by June 2018. Incidentally, this outstanding debt figure does not include the request, in October 2018, for Legislative approval for a fresh $2.9bn foreign loan, for part financing of the 2018 fiscal deficit and the funding of key infrastructural projects in this year's budget.
However, the Chairman of Local and Foreign Debts Committee, Senator Shehu Sani, has observed that the approved $2.8bn foreign loan would bring government's debt portfolio mix, closer to the target of 60:40 for domestic and external debts respectively, in place of the 70:30 ratio as at June 2018, when the total debt stock increased to N22.4tn ($73.21bn) after Government raised $2.5bn Eurobond earlier in February 2018.
In essence, in the last 12 months, Government has borrowed about $9bn externally, ($3bn in November 2017, $2.5bn in February 2017 and $2.8bn in October 2018); ultimately, public debt is now well over N23tn; nonetheless, according to Patience Oniha, the DMO D.G., "the DMO repaid N198 billion Nigerian Treasury Bills in December 2017 with the proceeds of Eurobond issuance, while DMO has also sustained implementation of the strategy with the issuance of a USD2.5 billion Eurobonds in February 2018; the proceeds of this bond was reportedly used to repay maturing domestic debt, "starting with N130 billion NTBs repaid on March 1, 2018."  This strategy according to DMO has arguably led to a drop in market rate to about 11% in Q1, 2018.
Notably, however, notwithstanding Oniha's approval, some critics may consider the DMO's strategy of redeeming Treasury bill loans with hard earned foreign loans as, completely reckless, as it is tantamount to paying double-digit interest rates on domestic loans that were neither applied to recurrent nor capital expenses, since the proceeds from Treasury bill issues are, never destined for any such tangible application.
Instructively, however, if indeed, these foreign loans are used for servicing or liquidating domestic Naira debts, one must wonder if the Naira rate of N305=$1 or N360=$1 was applied for the conversion of almost $9bn foreign loan to Naira for the purpose of domestic Treasury bills debt service!
Furthermore, if N305=$1 is the operative selling rate, the question is, who are the beneficiaries of the vastly discounted rate; alternatively, if CBN is also the prime beneficiary, how then does CBN account for the difference of well over N50/$ multiplied by $9bn, i.e. about N450bn sale surplus value?
Besides, Government and IMF assurances that foreign loans are cheaper, may not also hold true, particularly, in view of the usually long tenors of such loans; for example, an 8% foreign loan may seem presently optically cheaper than double-digit interest bearing domestic loans; however, with the present monopolistic foreign exchange market model, the Naira rate will continue to dip over time, and would most probably exceed N1000=$1 within 10 years; in such event, an 8% foreign loan, may actually require three times the current Naira value to liquidate. A continuous rollover of these loans, will invariably mortgage the future of generations yet unborn.
SAVE THE NAIRA, SAVE NIGERIANS!!!