By Ike Uchechukwu
Calabar—Civil Society Organisations in Cross River State, led by Catalyst for Global Peace and Justice Initiative, CPJ, took to the streets of Calabar to protest the continued detention of Leah Sharibu by Boko Haram insurgents as well as the death of a 13-year-old rape victim, Elizabeth Ochanya, in Benue State.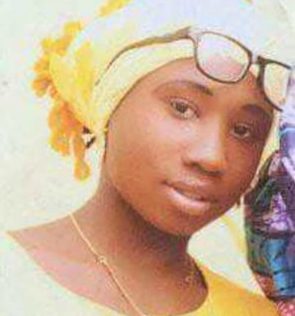 The National Coordinator of CPJ, Abraham Aiyedogbon, who led other civil society activists in the protest, said CPJ was disturbed by the failure  to secure Leah's release.
PDP's protest against Plateau LGA election condemnable —Dati
He also said that civil society activists were alarmed at the death of Elizabeth Ochanya. who was a victim of rape by her uncle and his son in Benue State.
He demanded that the culprits be brought to book.
NHIS crisis: Protest over Usman Yusuf's resumption must continue – NLC
His words: "CPJ is not taking up the issue of Leah Sharibu because she is a Christian but because she is a human being.  Not releasing her is totally unacceptable and Nigerians will not forgive themselves if Sharibu dies in captivity."