President Muhammadu Buhari's "Restore Vision Project" is offering free cataract surgery to more than 270 visually impaired persons in Nasarawa State in collaboration with the state Ministry of Health.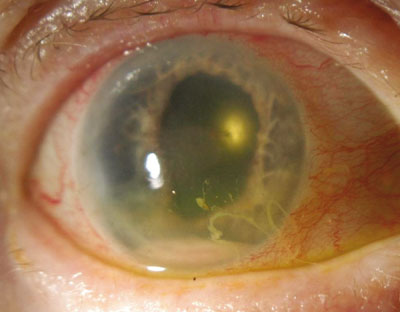 Dr James Ajige, a Consultant Orphthomologist at the Dalhatu Araf Specialist Hospital, Lafia, told newsmen on Friday that the exercise has commenced with the screening of persons with cases of cataract.
Flood: Dickson approves additional N100m for relief materials, resettlement of victims
He explained that after proper examination, those requiring surgery would undergo the process, urging all cataract patients to avail themselves of the opportunity.
"We have already screened quite a number of persons and are expecting more to come forward and get screened in order to benefit from this gesture that will be carried out across the three senatorial zones of the state," Ajige said.
He also appealed to members of the public with any form of visual impairment to visit the hospital and not resort to self help or self medication considering the delicate nature of the eye.
When Ondo monarchs become target of kidnappers
"I will like to encourage anyone with poor vision to go for proper medical check at the hospital to avoid complications given the sensitivity of the eye," he advised.
Newsmen report that the Minister of Health, Prof. Isaac Adewole, had on March 8, 2018, launched the Buhari Restore Vision Project aimed at restoring sight to 10,000 Nigerians with cataract through surgical intervention.
NAN
Subscribe for latest Videos