By Marie-Therese Nanlong
Jos — Following continued killing, maiming of students and members of staff as well as the destruction of property worth millions of naira whenever there is crisis in Jos, Academic Staff Union of Universities, ASUU, University of Jos chapter, has called for the immediate reclamation of university land illegally occupied by communities who carry out the attacks.
Prof Omobowale and the Emergence of Literature and Medicine in Nigeria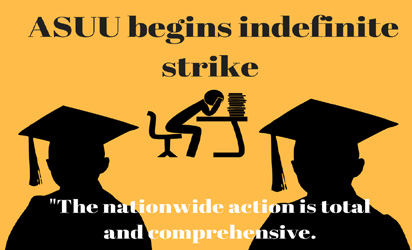 The union also demanded the strengthening of internal security apparatus within the institution and called on the Federal Government to provide special intervention fund for the construction of more hostels and staff quarters and erection of parameter fencing of the institution's land mass.
ASUU chairman in the university, Dr. Lazarus Maigoro, who expressed the concern at a media briefing, yesterday, said the institution was under siege, having been affected by the crisis in Jos in the past 17 years.
Agricultural Extension Services, Bedrock of Agricultural Development — VC
He urged the Federal Government to show concern about the lives and property of the staff and students and release the take-off grant of the university to enable it develop the needed infrastructure.
Maigoro pointed out that hoodlums from immediate communities of Angwan Rogo, Bauchi Road, Angwan Rimi, Kwanan Shagari, Fanfare and Angwan Rukuba at the slightest security breach, unleash mayhem on students, staff and property, stressing that the school environment was not safe for academic activities.
He said: "The University of Jos has not known lasting peace since the first major crisis erupted on September 7, 2001 in Plateau State.
''That particular crisis and subsequent ones have continued to claim the lives and property of staff and students of the university, up to the recent one during which the university lost two students and one member of staff. One student is still missing and one in the hospital nursing a bullet wound."