The Vice-Chancellor, Federal University of Agriculture,Abeokuta (FUNAAB,  Professor Kolawole Salako,  has described Agricultural Extension Services as the bedrock of Agricultural Development.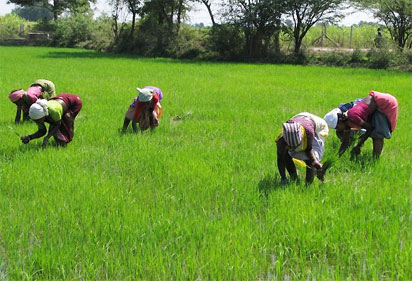 Professor Salako said this while declaring open the Extension Orientation Workshop for University Academic Staff and Agricultural Development Staff in South West, Nigeria, organized by the Agricultural Media Resources and Extension Centre (AMREC).
Micro pension scheme will enhance financial inclusion – IEI boss
Represented by the Dean, College of Biological Sciences (COLBIOS), Professor Oluseyi Akinloye, the Vice-Chancellor noted that Agricultural extension is a source of information that plays an important role in attaining sustainable agricultural development.
He said that a well organised extension system that is geared towards extension delivery in all aspects of sustainable Agriculture and Rural Development would bring about food security, poverty reduction, rural empowerment and environment management. He added that it will also engender higher production which translates to higher incomes for farmers.
Educational funding: Babalola slams FG for flouting UNESCO's recommendation
The Vice-Chancellor expressed disappointment at the weak link between research and extension, which according to him, has kept Agricultural Extension in a struggling position to prove its relevance and importance to sustainable agricultural development globally.
According to Professor Salako, Agricultural Research and Extension institutions can help bring about increased production, adding that these institutions cannot operate in a vacuum, irrespective of how good they may be.
Soji Cole wins $100,000 NLNG Prize for Literature
He proffered government commitment to agriculture, research, extension, and good working relationship between research and extension organizations as prerequisites for smooth operation.
Earlier, the Director, AMREC, Professor Dorcas Adegbite had welcomed participants to the Workshop, which she said is being organized by the Extension and Adaptive Research programme (EAR) of AMREC.