By Vincent Ujumadu
AWKA—AN international organization, Power for All, which is campaigning for the provision of electricity in many African countries, has said that no fewer than 93 million Nigerians lacked access to electricity.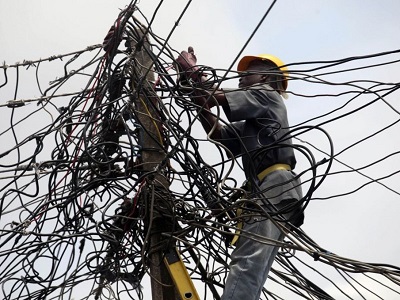 Speaking during a workshop on ways of scaling up energy access to the rural and urban communities in Nigeria that had no power supply, the country director of Power for All and managing director of Clean Technology, Mrs. Ifeoma Malu said the renewable energy system being championed by her organization was capable of reversing the situation, going by the success recorded in areas that had benefited from the programme.
Sapele youth invents electricity generating device, seeks govt's aid
According to her, following the inadequate supply of power from the national grid, many families could not enjoy electricity in the country, adding that such places needed alternative power supply using the available technology.
2019: I prefer four more years of Buhari than eight years of another Fulani — Chekwas Okorie
She said: "Nigeria's energy access challenge continues to be a source of frustration for the majority of the population, limiting the country's prospects for economic growth and improving the well-being of its population, particularly undeserved rural communities.
"Over 60 per cent of Nigerians are without access to electricity, while the grid-connected population faces extensive power outages. Bedeviled by various technical, financial, operational and regulatory challenges and a widening generation gap of approximately 175,000MW, the conventional power grid supply is inadequate to meet the needs of Nigeria's growing population.
"However, decentralized renewable energy (DRE) solutions have shown potential as a key solution in addressing this disparity."
Subscribe for latest Videos