…Laments spate of killings
By Yinka Ajayi
OTA— PRESIDENT of the Living Faith Church, aka Winners Chapel, Bishop David Oyedepo, yesterday, denied endorsing the Presidential candidate of the Peoples Democratic Party, PDP, Alhaji Atiku Abubakar for the 2019 presidential election.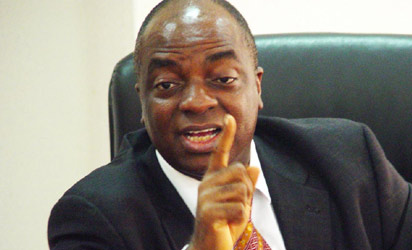 Speaking at a Sunday church service in Canaan Land Ota, Ogun State, Oyedepo said he was invited to former President Olusegun Obasanjo's residence for a peace parley.
His words: "I am aware Winners are in every political party in Nigeria but I don't belong to any party. I was only invited to make peace. I don't force myself on people because I am too busy."
He, however, lamented the rising rate of killings in some parts of the country especially in Plateau State.
Breaking: Abdulsalami, Kukah, Nicholas Okoh, others storm INEC
His words: "The recent killings in Plateau State ýis a moral assault on our nation. Nobody is qualified to be morally right, if he does not have feelings for loss of lives. I know how many times I cried over the killings in Nigeria. Some people claimed responsibility and nothing happened to them.
"The effect of the 30 months civil war is still with us. We won't see war again in Nigeria. Those who want to see it, will be cut down."