By Chinonso Alozie
OWERRI—THE Imo State governorship candidate of Mass Action Joint Alliance, MAJA, Mr. Alloysius Osuji, yesterday pleaded with the people of Imo State not to sell their votes ahead of 2019 governorship election in the state.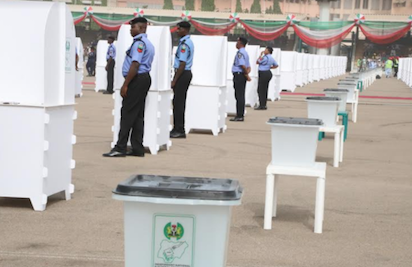 Alloysius made this appeal in Owerri, while speaking to his supporters after he emerged 2019 Imo governorship candidate of MAJA.
He said he was worried pensioners were not taken care of in Imo State and that the standard of living had gotten very low, lamenting that the education sector had been neglected.
Aloysius said: "It is with humility that the MAJA, party has given me the responsibility to lead this party as a governorship candidate.
"It is after due considerations, coupled with my educational background and because of what I have done in the past that my party has chosen me. I have looked around Imo State and among those jostling to be governor and can say that nobody can equate with me.
"Imo people want a governor that will pay pensioners. Imo people want a governor that will guarantee their security. Imo people want sound education. Imo people want a governor that will construct standard roads.
"Imo people want a governor that will protect their rights. Imo people do not want a governor that will intimidate them."