By Clifford Ndujihe, Ikechukwu Nnochiri & Omeiza Ajayi
TWENTY—FOUR hours to the deadline for the submission of list of presidential and National Assembly candidates, 17 of the 91 political parties have submitted their lists to Independent National Electoral Commission, INEC.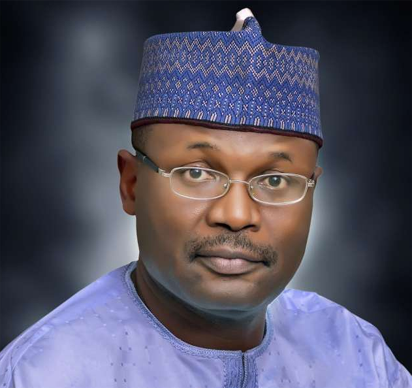 Speaking at a quarterly dialogue session with a coalition of Civil Society Organisations, CSOs,  (Situation Room) in Abuja, Chairman of the commission, Prof. Mahmood Yakubu, said as of close of work on Tuesday only eight parties had submitted their candidates lists. Vanguard gathered that more parties submitted their lists, yesterday, to take the number to 17.
According to the INEC timetable and schedule of activities for the 2019 general elections, today (October 18) is the deadline for political parties to submit their presidential and National Assembly candidates  lists (Forms CF001 and CF002).
2019: 42 senators not returning, 67 battle for return bid
And contrary to reports that the National Assembly approved N242 billion, Professor Yakubu said the lawmakers approved N189 billion for INEC to conduct the elections.
He also lamented that about 25 per cent of the 84 million registered voters had not collected their permanent voters cards, PVCs. Specifically, he said 20 million PVCs are awaiting collection.
Also, the police, at the dialogue session said they had mapped out plans to provide security and to deal with aggrieved bad losers and those that might want to foment trouble during and after the  elections.
An optimistic Yakubu said he expects more parties to transmit their lists of candidates before the end of today's deadline.
Says NASS approved N189bn for INEC, 20m PVCs yet to be collected
On the issue of funding, Yakubu said though the commission submitted a total budget of N189.2 billion as cost for the general elections, the figure was after extensive review, pruned down to N189 billion.
Justifying why INEC increased its budget from the N120 billion it used for the 2015 polls, Yakubu observed that the number of electorate had increased from 70 million to over 84 million, the number of political parties has also increased as well as exchange rate of dollars, current pump price of petrol, and number of ad-hoc staff that will be engaged for the elections.
Police mop-up fire arms
Meanwhile, the Inspector General of Police, IGP, Mr. Ibrahim Idris, who was represented at the event by the Commissioner of Police in charge of Federal Operations, Mr. Kenneth Ebirimson, said the Nigeria Police Force have embarked on massive mop-up of fire arms.
2019: 'Don't replace old irresponsible leaders with young irresponsible leaders'
He said the aim of the exercise was to eliminate and confiscate illegal arms that hoodlums may use to carry out mayhem and wanton destruction of properties before or after the elections.