By Lawani Mikairu
LAGOS—THE Federal Government has said it suspended the establishment of a national carrier, Nigeria Air, because the core investors pulled out of the project in the last minute.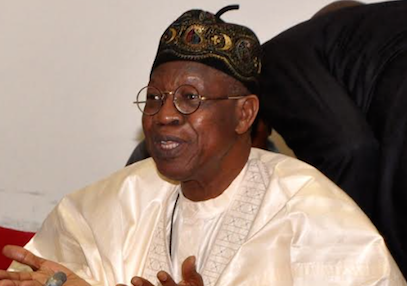 Minister of Information and Culture, Alhaji Lai Mohammed, who disclosed this in an interview with newsmen at Murtala Muhammed  Airport, Lagos, also said the decision became necessary because  the Federal Government resolved not to finance the project alone, noting, however, that the project was still on course.
He said the Federal Government was trying to now get a better funding structure for the project and provide the enabling environment.
The minister said:  "A government will take a holistic view of any intended project and if the understanding of government at the beginning that the project will either be self-financing or would be financed by her investors and it turns out that such a project can no longer be financed by investors, either because they are not forthcoming or that such venture can no longer be viable, the government, this administration would do a rethink.
https://www.vanguardngr.com/2018/09/fec-okays-64-2m-for-escravos-power-project/
"Now, the business of government in business is to provide enabling environment and it is not to become the sole source of finance, the sole source of funding and in addition, it is much more than funding in trying to get our national carrier.
"We also need to look at the thinker aspect, overall, the Federal Government believes that this thing should be stepped down now till we get a better funding structure but a situation where this kind of thing would be funded by government, it can't do it."
Alhaji Muhammed also dismissed insinuations that the Minister of State, Aviation, Senator Hadi Sirika, did not carry the Federal Executive Council, FEC, along in the entire process, adding that if things did not work out as planned, the minister should not be blamed.
He said : "It doesn't mean that, you see you could start a project with a lot of assurances from many quarters and then at the critical point in time those assurances might not materialize so, it does not mean that he didn't carry us along, from the beginning, from the start the Federal Executive Council,FEC, was privy to everything, so if anything happened in between, I cannot blame the honourable Minister for aviation for that".
The Minister , however, gave the assurance that other projects on the Aviation Roadmap geared towards repositioning the aviation sector, including airport concession, MRO, aircraft leasing company, among others, would be looked into to see if they could still be executed.
" I think what we should do is to look at each of these other projects in their own merits and individually and look at whether they can still be executed, but I don't think the government should be condemned or criticized if it decides to step down a particular project.
https://www.vanguardngr.com/2018/09/sen-ndume-urges-fg-to-increase-funding-for-reconstruction-of-north-east/
''I think it is in the overall interest of the country that we don't embark on a project which has not been well thought out or a project that would probably have to been abandoned midway.
" I think that four years in the life of any country is a short time, this is a work in progress, it does not mean that we have completely abandoned or ended it," he added.