By Funmilayo Ologunde
LG Electronics is planning to replicate the effect of new technologies and concepts like webOS or ThinQ to its range of new products to simplify the user experience of Nigerian customers.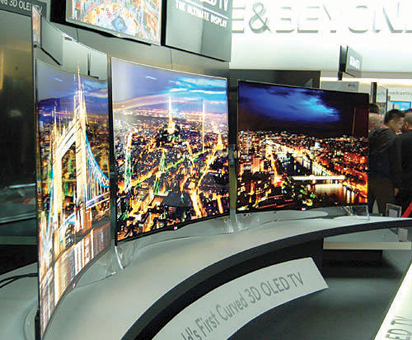 To that effect, the company is bringing its engineers from various sectors together to collaborate, share experiences and know-how for ultimate benefits of the consumer.
Managing Director, LG Electronics West Africa operations, Mr. Taeick Son said: "Our commitment in ensuring that all our range of products from the least to the high-end, are usually consumer-oriented and easily adapted effortlessly would never be compromised. We hold our consumers in high esteem that is why all our products are tailored towards meeting their ever growing needs in a satisfactory manner."
"However, to demonstrate its firm belief and commitment towards consumer satisfaction, LG has imbibed the culture of subjecting all its products to a standardised testing procedure for optimum and quality output. A very good example is the G6 Smartphone that we have taken beyond the required standard set by international bodies to determine physical durability and that has resulted in the overall success story of the product."
He boasted that his company has always been a leader in design and usability, with its entire product lineup developed through rigorous testing and feedback procedures designed to improve subsequent generations. This has helped the entire brand see success while building a reputation for user-oriented solutions.
"LG is at the forefront of innovation in environmental management technologies like air purifiers and water filters that safeguard the mental and physical health of consumers. In these vital areas, LG is one of the few suppliers able to offer solutions that fit every consumer need, and every budget. Advanced products like the LG
SIGNATURE air purifier incorporate the most innovative technology while offering aesthetic design but more practical solutions such as water purifiers designed for the Indian market eschew complicated features to offer consumers an essential service at an affordable price.