England coach Gareth Southgate said he would likely prevent Ademola Lookman from making his reported intention to switch to Nigeria's Super Eagles.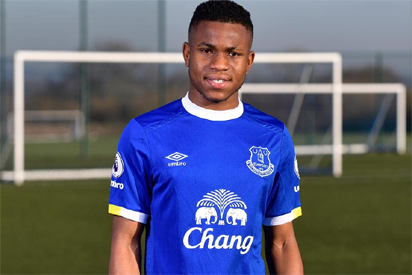 Lookman has been a player England have kept tabs on for a long-time, as he has been part of their younger age groups.
However, there are now some doubts over whether the Everton man is going to commit his future to the Three Lions.
Southgate claims that Nigeria are also keen on Lookman, and England are having to try very hard to keep the Everton man from representing another nation.
"I know every country is quite aggressive in their recruiting and I know they have always had an interest in him, but he is playing and has been in our squads, the 20s, 21s," Southgate said.
"So in terms of encouragement through game time, we are doing as much as we possibly can."