By Benjamin Njoku
Oghenekaro Itene is enjoying her new status as a Nigerian Hollywood actress. And while its lasts, the cross-over actress is hoping that her agents there would get her more roles in Hollywood movies.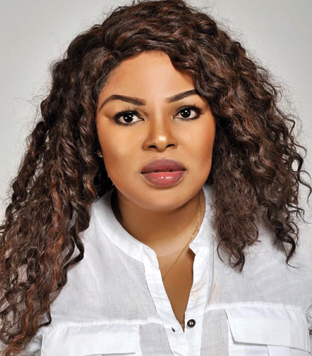 "Hollywood is a bigger picture. I can say that I have put my foot in the doorway of Hollywood. What remains is for me to push my whole body inside it. Everything looks good. But I need to sustain the momentum of work that I am currently involved in. I need to work harder," she said in a Whatsapp chat with NollyNow.
She continues, "In the days ahead, I hope my agent will get more roles for me. I want to be more visible, until I land that role that will turn around my fortune for good."
Itene relocated to the United Staes last year, and in a short time, she has started making waves in Hollywood. How she got to where she is, you may want to know? "It's difficult to give the credit of  her arrival to Hollywood to a particular person. There's a combination of factors and a number of persons that have played one role or the other to get me to where I am today. I am a product of many efforts,"she replied.
Osun Election Result: APC has a lot of work to do – Okorocha
Itene admits that she was not in control of the circumstance  that brought her to Hollywood. " I may have desired to move to Hollywood, which is perfectly fine. However, I must say that I was not in control of the circumstances that got me here. One thing led to another. I can't say that it was planned or followed a premeditated scheme. Nonetheless, I am very happy,"she enthused.
Recall that the Delta State-born actress recently landed another landmark in her journey to score a sterling point in the American movie industry with her recent announcement as the official ambassador for the Hollywood and African Prestigious Awards,HAPA. She represents the Africans in diaspora. Currently, she's filming her debut movie in Hollywood titled 'Chase' where she plays the role of Jayla.
The movie is written and directed by Michael Matteo Rossi, co-produced by Michael Matteo Rossi and Katrina Y. Nelson. The rising star balances three careers, one as an actress, a Makeup Artist – the creator/CEO of Kadia Makeovers and a philanthropist.