Paul Pogba will play for Manchester United at West Ham today but manager Jose Mourinho says "no player is bigger than the club".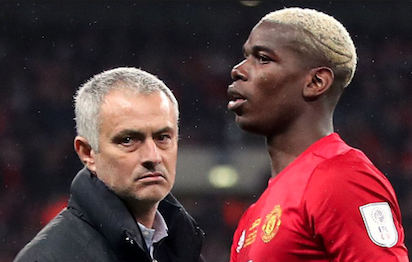 A clip of the midfielder and the United boss having a tense exchange on the training ground emerged on Wednesday.
Mourinho said they have a good relationship despite telling the 25-year-old France international he will not captain the team again.
"Tomorrow(today) he plays. He is a player like the others," said Mourinho on Friday.
"No player is bigger than the club. If I am happy with his work he plays, if I am not he doesn't play. I am really happy with his work this week. He trained really well. The team needs good players. He is a good player."
Asked if this week's events could potentially have an impact on United's reputation, he replied: "Manchester United is bigger than anyone. I have to defend that."
The Portuguese was commenting for the first time since pictures emerged of a dispute between the pair at the Premier League club's Carrington training complex.
Subscribe for latest Videos