By Dapo Akinrefon
The European Ambassador to Nigeria, Mr. Ketil Karlson has commended the Independent National Electoral Commission, INEC, for learning from the Ekiti governorship election and the improvement made in the Osun governorship election.
He also said he was satisfied with conduct of the election so far saying "what we have seen so far has been peaceful."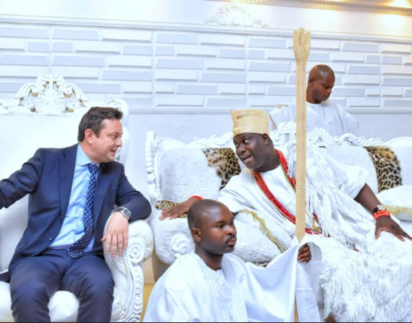 Kalson said this when his team stopped over at LA school, Popo in Boripe Local Government Area of Osun State.
He said: "We have been around since morning with a team of 55 people, of which we have 25 observers from different European Countries. We have people from France, Germany, Italy, UK, Finland, and Sweden and so, we have a strong contingency today observing the election throughout the state.
What we have seen here today has been peaceful and orderly and smooth running. We are pleased with what we have seen here up till now. We want to commend what INEC has done in preparation of today. This is the kind of exercise we will like to see in democratic processes.
Of course, it is too soon to conclude but hopefully we will see a continuation of what we have seen so far.
"I will say so far, so good INEC has learned lessons from the previous elections in Ekiti, Anambra and other places and that is good to see because that gives a bit of impetus and trust that this can be an inspiration for the general election in 2018."