The Director of Social Communication, Catholic Archdiocese of Lagos, Msgr. Gabriel Osu, has urged political parties participating in Osun rerun to refrain from actions that may incite violence among their followers.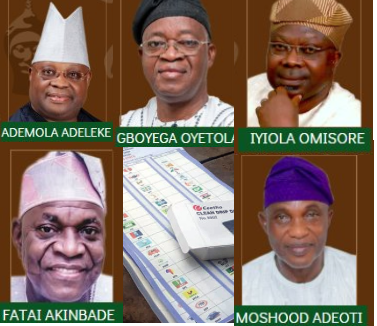 Newsmen report that Independent National Electoral Commission (INEC) declared the Osun governorship election inconclusive on Sunday.
INEC said that the difference between the two leading parties, APC and PDP, was less than the total number of votes cancelled hence a rerun was fixed for Thursday, Sept.  27.
Man ends Lagos-Abuja trek after 34 days, endorses Atiku
The PDP, after final collation in Osun led its closest challenger, APC, by 353 votes while 3,498 votes were cancelled.
In an interview with newsmen on Wednesday, Osu said that there was need for caution as any mistake made in Osun may trigger reaction that would spill over to other states and eventually Nigeria as a whole.
"2019 is a few months away; care must be taken to avoid issues that may reduce Nigeria image and our capability to conduct free and fair polls in the international community.
Osun: Resign now, PDP tells INEC chair, Director
"There are international observers and some of them are beginning to talk, we must not turn our election process into a laughing stock as it may make or mar our image.
"We beg Senator Adeleke and Oyetola to take the result in good faith, no matter the outcome of the result, they should see it as the voice of the people.