By Udeme Akpan, with agency report
For the first time this year, oil price has risen from $79 to $82.00 per barrel in the international market following high demand from major importing countries.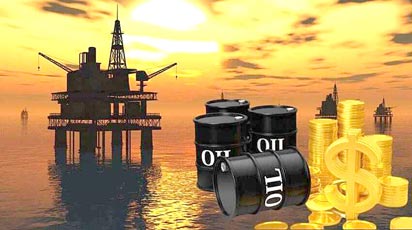 Specifically, the price of Brent, usually used to benchmark other prices rose from $ 79.90 to $82.10 while the WTI and the Organisation of Petroleum Exporting Countries, OPEC basket of 15 crudes stood at $ 72.32 and $78.81 per barrel respectively.
In its report sent to Vanguard, OPEC stated: "The price of OPEC basket of 15 crudes stood at $78.81 a barrel on Monday, compared with $77.08 the previous Friday, according to OPEC Secretariat calculations.
Reuters disclosed that independent refiners in China's Shandong province imported 42.4 million tonnes of crude in the first half of 2018, 41.4 percent higher than a year earlier, a senior refinery executive said, yesterday.
It stated that "demand from Chinese refiners for Angolan crude has been robust this month. Only around 40 percent of the 46 cargoes in the November programme are still available for sale."