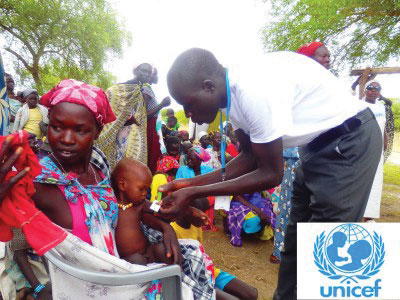 By Chioma Obinna
Unless there is urgent intervention, the future of Nigerian children is threatened following several reports showing worsening nutritional status of children in the country.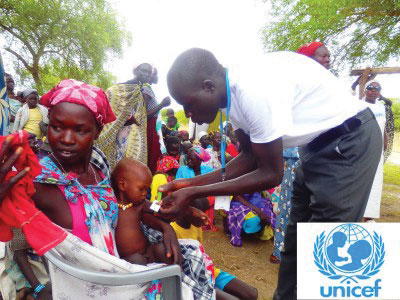 A review of National Nutritional reports from 2003 to 2016 showed that the nation's overall child nutritional status is declining. A report from the National Demographic Health Survey, NDHS and Multiple Indicator Cluster Survey, MICS, put together by the Partnership for Improving Nigeria Nutrition System, PINNS, showed that in 2003, the stunting prevalence in Nigeria was 42 per cent and a wasting prevalence of 11 per cent compared to stunting prevalence of 44 per cent and wasting prevalence of 11 per cent in 2016.
According to the World Health Organisation, WHO, malnutrition is classified as chronic malnutrition (stunting) and acute malnutrition (wasting). WHO specified that prevalence 40 per cent of stunting is considered critical while wasting as high as 10 per cent and above is also critical and should be considered an emergency. But data available to date indicates child nutritional status levels are below the WHO classification.
According to the National Data from the 2013 NDHS, more than five million newborns in Nigeria lack essential nutrients and antibodies that would protect them from diseases and death as they are not being exclusively breastfed.
The National Nutrition and Health Survey, NNHS, 2014, puts exclusive breastfeeding rate in Nigeria at 25 per cent. Also, the 2017 MICS puts stunting rate at 43.6 per cent as against 32.9 per cent in 2015, wasting in 2017 at 10.8 per cent as against 7.2 per cent in 2015 and underweight at 31.5 per cent in 2017 as against 19.4 per cent in 2015.
Lagos State, under the 2017 malnutrition report in the PINNS focal states project doesn't fare better. According to the 2013 NDHS, Lagos recorded stunting rate of 17 per cent, and 11.3 per cent for wasting.
Also in the 2016/2017 MICS, Lagos State recorded insignificant improvement in stunting, while wasting prevalence rate went up to 11.4 per cent. In the report, Lagos tops the list of states with a high rate of wasting while Kano State tops states with high stunting rate at 58 per cent. Health watchers opined that these negative results indicate an alarming trend in Nigeria's malnutrition burden which will further impede the nation's economic development if not checked. Globally, stunting is an indicator for measuring a country's development. They worry that Nigeria may be breeding a generation of malnourished leaders.
Several factors have been identified on why malnutrition is gradually eroding the future of young Nigerians.
According to experts, in low and middle income countries like Nigeria, the age 3-24 months is a time when growth falters for too many children. An inadequate diet during this period increases the risk of stunting, micro-nutrient deficiencies, illnesses and death.   Some of the factors identified include poor infant feeding and attitude of mothers to exclusive breastfeeding.
The Nigeria Demographic Health Survey, NDHS 2013, put the country's exclusive breastfeeding at 17 per cent while the 2016/2017 MICS revealed a little increase of 23.7 per cent. While there is little improvement from the 2013 NDHS, the rate is still below global rate of 50 per cent and other neighbouring countries like Ghana where the rate was 52 per cent in 2016.
In the views of the Executive Secretary, Civil Society Scaling-Up Nutrition in Nigeria, CS-SUNN, Mrs. Beatrice Eluaka, malnutrition remains a key contributor to infant and maternal mortality and morbidity, poor cognitive development, increased severity of diseases which adversely affects productivity in Nigeria.
Eluaka who explained that nutrition is associated with food and how the body utilises the food to grow, to keep healthy and to prevent certain diseases, commended the Lagos State Government for extending maternity leave for female civil servants to six months and introducing a 10-day paternity leave for fathers.
She said Exclusive Breastfeeding, EBF, also prevents malnutrition, noting that the six-month leave policy is a step in the right direction towards promoting EBF.
"At the just-concluded Ministerial Press Briefing in Abuja to commemorate the 2018 World Breastfeeding Week, the Minister of Health, Prof. Isaac Adewole revealed that the Ministry of Health was working closely with the Ministry of Labour to extend maternity leave in Nigeria from four to six months. "We are urging the ministers and other key stakeholders involved in the process of implementing this policy to fast-track the process of this extension as it will go a long way to encourage and boost Nigeria's EBF rates which will contribute to a reduction in malnutrition," Eluaka noted.
Speaking at a one day Media Engagement organised by CS-SUNN in Lagos, Eluaka further explained that the Partnership for Improving Nigeria Nutrition Systems, PINNS, seeks to strengthen the country's nutrition systems to be more result-driven, effective, serviceable, efficient and transparent in delivering on their mandate. "It is aimed at holding government accountable on commitments made to allocate, release and use transparently,  funds for implementation of high impact Nutrition interventions in Nigeria through evidence-based advocacy.
"This project will also contribute to a reduction in malnutrition particularly among women and children in Nigeria as it is focused on strengthening governance, policy implementation, effective coordination, financing, building the capacity of state actors, generation and effective communication of evidence as promoting accountability."
While noting the role of the media in the fight against malnutrition, she said CS-SUNN recognises that the media are instruments of mobilisation, awareness creation, information exchange and dissemination and that they have a great role to play in setting nutrition as an agenda for public discourse.
In her presentation,  Communications Officer, CS-SUNN, Mrs. Lilian Ajah-mong said the overall goal of PINNS was to contribute to the reduction of malnutrition among women and under-five children.
She identified challenges to include ineffective coordination of nutrition activities of actors at the national and sub-national levels, inadequate fund allocation and releases for implementation of nutrition plans in the annual budgets, limited visibility of nutrition issues,  and none use of evidence for action by policymakers.
Other key systemic challenges she identified include;  uptake of preventive measures for combating malnutrition such as exclusive breastfeeding and optimal Infant and Young Child Feeding, IYCF practices rates in the country is still very low and need to be improved upon.