…. hold capacity building for producers, processors
The Edo State Government in collaboration with the Nigerian Export Promotion Council (NEPC), will hold a one-day training for producers and processors of oil palm in the state to improve their capacity for post-harvest handling of the produce so as to tap the $35 billion international oil palm market.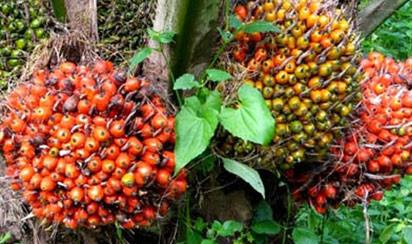 Senior Special Assistant to Governor Godwin Obaseki on Investment Promotion, Mr. Kelvin Uwaibi, said the training will hold on Tuesday, October 2, in Benin City, the Edo State capital.
He explained that the training will focus on "Modern cultivation techniques for increased production and improved yields, as well as Good Agricultural Practices (GAP) in the post-harvest handling and processing of oil palm for export and domestic consumption."
Uwaibi noted that the capacity training is to enable the state tap from the $35 billion international oil palm market while deepening the implementation of the federal government's 'Zero Oil Plan' in Edo State.
He said the Zero Oil Plan is designed to diversify the country from reliance on crude oil and that the training will position Edo State to utilise oil palm, which enjoys a category 'A' status in the plan to grow its economy and improve exports.
According to him "the capacity building training will assist the producers and processors of oil palm to improve their yields. Oil palm is a Category 'A' product in the 'Zero Oil Plan' and trades at an average of $35 billion annually at the international market with Nigeria target share of the market at 5 percent amounting to $1.8 billion.
He said that with the huge potential in the oil palm market, it becomes important that production is scaled up to meet rising demand at the export market which requires high-quality processing in line with global value addition standards.