Nigerian singer, songwriter and producer, Jimoh Wasiu Oyewumi, better known as Jimoh Waxiu, is set to drop a new single entitled, 'Emotionless' (Loving You), which centres on love.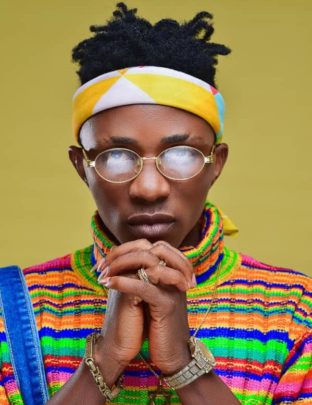 Also known as Galaxy Beatz, the artiste, who is known for his singing and songwriting abilities, revealed that the new song is as an antidote to heal those who are broken hearted.
According to him, love is important to human existent and cannot be overlooked in the scheme of things.
"Emotionless is a love song which is dedicated to all those seeking love or who are already in love. It also speaks to Nigerians, especially in this period of gross disaffection. The track urges us to love one another," he said.
On his style of music, Waxiu said that he's into all genres it all depends on how the inspiration comes in. He adds that he's currently signed to Daffangy Entertainment owned by Edafe Efe also known as Mr Dee.
"I'm currently working on dropping my official single under the umbrella of Daffangy Entertainment in few weeks time. I just finished shooting the video for Emotionless, but we will be whetting the appetite of my fans with the audio first. I do believe in good music and making experiments, so my fans should expect some beautiful weird sounds from me" he adds.
Speaking about the artiste, the CEO of Daffangy Entertainment, Mr Dee described Jimoh Waxiu as one of a kind whose brand of music is set to take over the African music scene.
"We took a risk with him, and we are glad to say that it has paid off. Waxiu is one brand of artiste whose style of music will be a huge revelation to Africa and indeed the whole world;" said the entertainment mogul.