After the big hype and much anticipation, Nigerian singer, songwriter and producer, Jimoh Wasiu Oyewumi, better known as Jimoh Waxiu, has dropped his love antidote single 'Emotionless' under his new record label Daffangy Entertainment. His management confirmed that the single was dropped on all leading music platforms on Tuesday.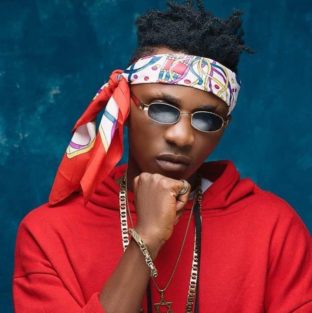 'Emotionless', which takes the listener on the journey of love and life, touching on the lows and highs, is a long-awaited follow-up to his 2014 debut titled 'Ogechi'.Throughout the track, Jimoh Waxiu reflects on Love and Life, as well as loss and letting go. In the single, Waxiu cuts the image of a man serenading a special lady in his life.
"Loving you is all my fault
Loving you is all I seek
Loving you is no mistake
Loving you brings me tears..,"
He sings, like a man burning with fire of love.
Speaking about the artiste, the CEO of Daffangy Entertainment, Mr Dee described Jimoh Waxiu as one of a kind whose brand of music is set to take over the African music scene.
"We took a risk with him, and we are glad to say that it has paid off. Waxiu is one brand of artiste whose style of music will be a huge revelation to Africa and indeed the whole world;" said the entertainment mogul.
The new single can be downloaded on itunes, as well as on other leading music download sites.