By Godfrey Bivbere
Port management of Tin-can Island port has commenced work on the perimeter fencing of the facility in compliance with the International Ships and Ports Security Facilities, ISPC code.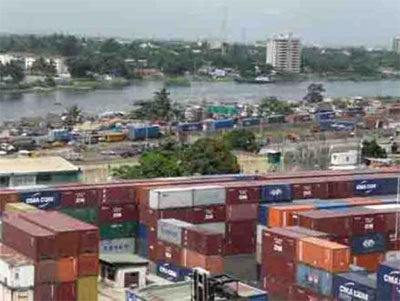 Port Manager of Tin-can Island port, Engr. Emmanuel Akporherhe, who disclosed this to  Vanguard Maritime Report,  said the project is an additional security measures aimed at controlling both human and vehicular movements in and out of the port.
Recall that the International Maritime Organization, IMO, had adopted the ISPS code after the September 11th, 2001 attack on the United States of America, by a group of terrorists.
The ISPS code was introduced to forestall similar incident occurring in the maritime sector.
Akporherhe said though the various terminals within the port are in compliance with the code, the fencing project will further ensure that those who have reasons to enter the port do so.
He said there would be gates at the three entrances to ensure strict implementation.
According to him, "It's on going, it is almost completed but for now the major challenges is still the traffic because it's when the traffic situation has eased off that you can now look at the areas  that you have fenced off.
"So that is why we are still putting all hands on deck to sort out that traffic issue along the port access road," he said.