THERE is a lot to be desired about birth registration in Nigeria. The low level of this important exercise in the country is worrisome because it is often an afterthought rather than a deliberate effort.
Records show that current birth registration data is not commensurate with childbirth rate in the country. According to the United Nations Children's Fund (UNICEF) low birth registration is recorded in every state of the Federation with 62 per cent of children being born outside health facilities where their births are not officially captured.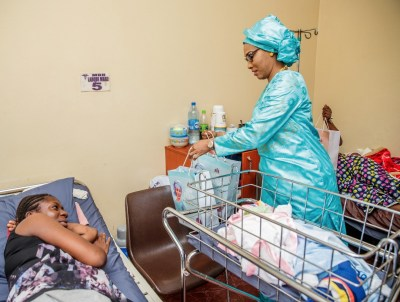 Birth registration is a crucial aspect of child protection and the law stipulates that every birth should be registered within 60 days. A birth certificate is the most important document a child can possess. It gives a child identity and is the only means of indicating the child's authentic age.
Legally, according to UNICEF, a child whose birth is not registered doesn't exist. Article 7 of the UN Convention on the Rights of the Child says every child has the right to a legally registered name that is officially recognised by the government.
A child without a birth certificate is faceless, uncounted for and unknown. Failure to register the birth of a child not only denies the child the right to essential protective services but also exposes him or her to the risk of rights violation at every stage of life.
According to the National Population Commission (NPC), birth registration in Nigeria improved between 2011 and 2007. However, the completeness rate was short of expectation. In 2011, infant birth registration in the country was 1.53 million but rose to 2.60 in 2017, while Under -5 birth registration rose from 2.67 million in 2011 to 4.93 million in 2017.
Factors that determine whether the birth of a child is registered or not include poor awareness, nonchalance on the part of parents, poor enforcement by the authorities, lack of access to birth registration facilities among others.
The gender of a child is equally a factor. In certain parts of the country due to local beliefs, the birth of a girl child for instance, is less likely to be registered than the birth of a male child.  Location also influences the chances of registration as urban children had significantly higher registration chances than their rural counterparts.
Going forward, the NPC must get its act together for a campaign on birth registration.  The Commission should not only exist for census. Awareness about birth registration must be backed with legislation to remove barriers. Enhanced local support to health centres to increase health registrars and public sensitisation on the importance of birth registration are also desirable.
The promotion of knowledge and birth registration services will improve the completeness of birth registration on the long-term.