By Juliet Umeh, Blessing Okoroafor & Stella Nze
From available statistics, the major problem of Nigerian informal sector is lack of proper data. This challenge also undermines the support that should ordinarily stroll into the businesses of micro, small and medium enterprises, MSMEs.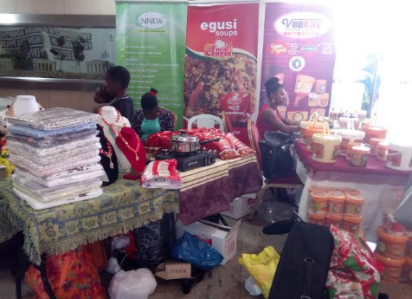 Insufficient data
As a business rule, when investors, either local or foreign banks, among others, who desire to inject funds into these businesses, struggle to get accurate information that will give them confidence, withdrawal becomes, most likely, the alternative.
Tech solution
However, at a forum tagged: The Economic Forum Series on MSMEs, organised by Vanguard Media Ltd, stakeholders in information and communication technology, ICT, highlighted some of the possible solutions technology can quickly bring to the sector.
For instance, a Tax Partner with PWC, Esiri Agbeyi, who spoke at the forum, said that one of the major challenges of MSMEs is inability to  access capital because loans are going to few individuals with proper records.
She said: "Sometimes the funds are going to the wrong people not the MSMEs that truly deserve them due to lack of business plan.
Agbeyi, however, compared Nigerian MSMEs to those of America where individuals have data for themselves and their businesses. She stated that such data makes it easy for them to access fund even without collateral.
"We don't have that type of leverage here. So, it is very difficult that you would approach a bank and that bank would easily look at you and give you funds because they don't know you," Agbeyi said.
Seamless business
She added that technology is an enabler, which aids one to do business in a seamless manner.
Also speaking,  Academic Director and Senior Fellow in Information Systems, Lagos Business School, LBS, Dr. Olayinka David-West also pointed to the same direction, emphasizing that without proper data, there won't be credibility.
Speaking on the topic: The Role of Fintech in integrating and enhancing MSMEs to Access Finance, David-West said MSMEs must build trust to be able to access loans and also have a vision for their dream businesses.
"Nobody would want to release fund to you based on your looks. Remember that Bank of Industry has a board, and if you cannot fit into the category of people they can vouch for to get money, you may not be able to get it. So you have to keep yourself in the place of readiness with proper records.  Data also helps you to digitize your businesses for easy operation.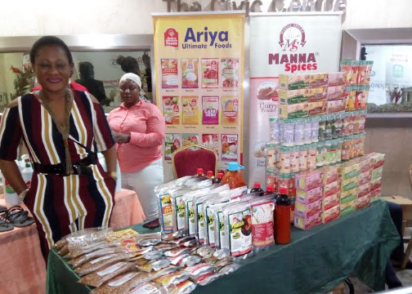 In expanding their businesses, she said with technology such as telephone, Google, Yahoo, social media and websites, they can achieve a lot in their businesses.
"Having a website is like opening a new branch. In the last two decades that technology was liberalised, we've seen massive penetration in GSM and internet increased.  The world has moved on, whether we like it or not, we need to rely on technology platform to be able to penetrate our reach,"  David-West advised.
She, however, noted that technology has transformed not only FinTech but every sector, such as agriculture, transport, education and so on.
"Let me tell you, it is easier for me to buy a book in Amazon.com and have it delivered to my tablet than to walk into a bookshop near my house. Amazon does not have a business in Nigeria, they don't pay taxes in Nigeria, yet they have customers and you all are in the same business area.
Competition
"So, competition is not just your neighbour, but it is everywhere, that is why you must build your digital capacity to be able to compete in the space.
The role of technology is big. It will give you proper identity, whether you are credit worthy. When you default, through technology you can get social shaming to all the contacts on your phone that you have refused to pay back. That is what is called social shaming,"  David-west said.
Aside access to finance,  Group Head, Strategy & Innovation, SystemSpecs Limited, Oluwaseun Adesanya, said MSMEs need to think of innovations to be able to expand their businesses. He said that such innovation comes only through technology.
He said: "Technology gives you access to information, where it has been done before, where it is currently being done, the challenges they are having for you to be able to articulate and do something different.
"In terms of infrastructure, technology has helped to provide infrastructure that simplifies business process today. You don't even need to go to bank before you are able to do any financial transaction.
"With technology, there is accountability which helps you to track your revenue, helps in terms of cost optimisation," Adesanya said.
In the aspect of market expansion, with technology you can put up a website.
"Technology makes life easier for you. It also makes you stand side by side with organisations outside the country. It helps you to be compliant, gives you complete overview of your business and makes you to be more accountable," he said.
He therefore called on the government to help with the policies that will encourage MSMEs to develop economic activities.
Also in his submission, Director/ State Coordinator, Lagos Island of the Federal Inland Revenue Services, FIRS, Mr. Syracus Ekeji, noted that impact of technology can never be over- emphasized when it comes to tax collection.
He stated that they have been able to develop a number of strategies which include the introduction of a number of e-solutions, to bring the payment of tax to the doorstep of MSMEs in such that they can pay their taxes from the comfort of their offices, home or public transport.