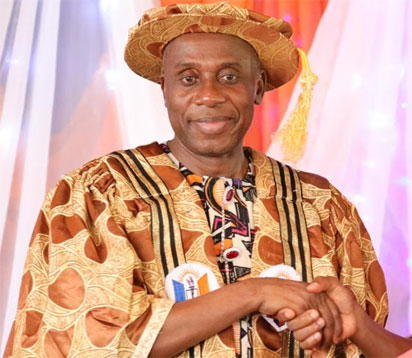 Minister of Transportation, Rt. Hon. Chibuike Rotimi Amaechi,
By Eguono Odjegba
The last is yet to be heard about the controversial Board election of the  Council for the Regulation of Freight Forwarders of  Nigeria (CRFFN) held recently, as speculations about purported moves by Transportation Minister, Rt. Hon. Chibuike Rotimi, to cancel the election went viral last week.
The latest development is coming on the heels of prior concerns by major stakeholders over delay in the inauguration of elected members of the Council from four associations, namely, National Association of Govt. Approved Freight Forwarders (NAGAFF), Association of Nigeria Licensed Customs Agents (ANLCA), Council for the Managing Directors of Licensed Customs Agents (CMDLCA), and the Association of Registered Freight Forwarders of Nigeria (AREFFN).
Founder, NAGAFF,  Dr. Boniface Aniebonam,  was the first to loudly complain about the said  delay. Aniebonam said whereas the maiden election was rigged by ANLCA in 2010, denying NAGAFF of any representation, even though NAGAFF, according to him, had the chance of contesting and winning all the available fifteen seats in the present dispensation, noted, "but we have been magnanimous enough to concede six positions to ANLCA, because looking at the electioneering campaigns, we had what it takes to pick up all the seats".
Aniebonam told maritime journalists recently, "The CRFFN board election is a defining moment in the life of the freight forwarding industry, I am proud of the five gentlemen and lady that emerged victorious at the election. They are professionals to the core, and maybe you need to know, all of them are graduates, some of them have more than a degree.
"I am very gratified that they have made the CRFFN board, and I have no reservation they will take the Council higher. There have been some hiccups since the election, one has expected the board should have started sitting. We hope that sooner or later, they will be inaugurated."
While NAGAFF is clearly uncomfortable about the delay, its historic rival, ANLCA, has picked holes in the election process.
ANLCA former National President and current member, Board of Trustees, Chief Ernest Elochukwu, who decried the election process said the transportation minister's delay or inaction may be informed by superior intelligence.
He said, "first and foremost the election cannot automatically bring about the constitution of the board because of  issues surrounding  the election.
A former Chairman, BoT of ANLCA, Chief James Idornigie introduced another dimension to the crisis, arguing that the transportation minister may have realized too late that as revenue collectors, the Council is in the wrong hands, and perhaps, does not know what to do with it.