By Agbonkhese Oboh
Nigerian Tobacco Control Alliance, NTCA, a tobacco control advocacy group, has urged the Federal and state governments to include tobacco control in their sustainable development priorities, increase the excise duty on tobacco products to expand the nation's revenue base and enforce the provisions of the National Tobacco Control Act 2015.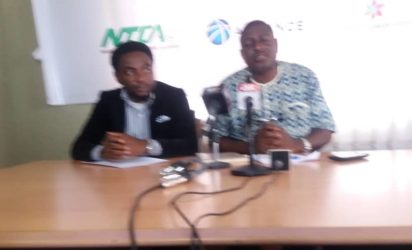 At a briefing in Lagos, Mr. Akinbode Oluwafemi, NTCA's Board Chairman, said although the recent increase in excise duty on tobacco products (17 percent excise tax burden) is a good step, its effect on tobacco usage, public health and development would be minimal relative to the excise duty on tobacco products recommended by the World Health Organisation, WHO.
According to him, "WHO recommends a tobacco tax policy of 75 percent excise tax burden; this would yield a larger decrease in tobacco usage most especially among the poor. Thus, the government should introduce more radical tax policies for tobacco products.
"Reducing tobacco use plays a major role in global efforts to achieve the SDG target to reduce premature deaths from non-communicable disease by one-third by 2030. Many of the 17 goals have a direct or indirect relation to tobacco control. "
The Federal Government, in June, approved a new tax regime to be spread over a three-year period, from 2018 to 2020.
Under the regime, in addition to the 20 percent value-added tax, each stick of cigarette will attract N1 specific rate per stick in 2018; that is, N20 per pack of 20 sticks. In 2019 it will increase to N2 per stick (N40 per pack) and by 2020 each stick will N2.90 (N58 per pack).
Also speaking, Oluseun Esan, NTCA Programmes Coordinator, said since tobacco has remained a legal product, Federal Government should target raising as much revenue as possible through taxation and use same to fund the SDGs.
"This will also decrease the level at which vulnerable people have access to it and on the other side, bring more resources to the government," said Mr Esan.
CCOP8
NTCA also urged Nigerian delegates to the Eighth Conference of the Parties, COP8, to join regional and global efforts to promote tobacco control in Nigeria and Africa.
From October 1 to 7, about 181 countries will converge in Geneva, Switzerland, for COP8 of the global tobacco treaty to shut off one of the last avenues of influence the tobacco industry has to interfere with public health policy making.
At the conference, countries will advance a provision that will prohibit the tobacco industry from exploiting public badges, which are primarily used by the industry representatives to delay, block and weaken the treaty known formally as the World Health Organisation Framework Convention on Tobacco Control, WHO-FCTC.
The policy to kick Big Tobacco out stems from a broader treaty directive called Article 5.3 that prevents industry interference in the halls of government.
Activists claim that internal industry documents show that when the tobacco industry successfully gains access to talks by attending on public badges, they obtain confidential information, lobby government delegates and attempt to water down public health policy.
According to Michel Legendre, Associate Campaign Director with Corporate Accountability, "the number one barrier to fully implementing this life-saving treaty is industry interference.
"With Big Tobacco on the defensive, and governments poised to give it the boot, the outcomes of this year's Conference of the Parties will mark a turning point for public health."
"The Public Badges policy is a revolving door that Big Tobacco continues to exploit. The talks presents a crucial opportunity for Parties to bound together to finally shut that door to stop Big Tobacco meddling," Philip Jakpor, Network for Accountability of Tobacco Transnationals, NATT, Nigeria spokesperson, added.
The participating countries, countries, and the European Union, are parties to the global tobacco treaty, WHO-FCTC, which contains the world's most effective tobacco control and corporate accountability measures—estimated to save more than 200 million lives by 2050 when fully implemented