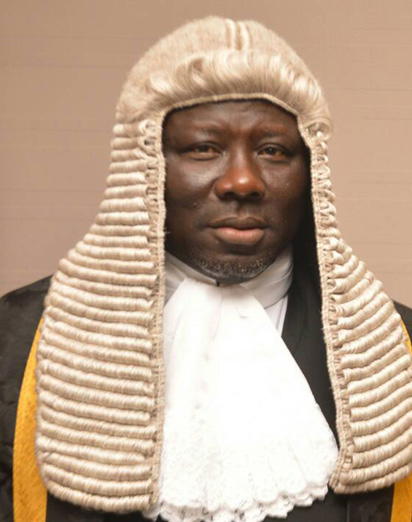 Sheriff Oborevwori
By Sam Eyoboka
AS Delta State celebrated 27 years of its creation, Speaker, Delta House of Assembly, Mr. Sheriff Oborevwori penultimate weekend called on all Christian leaders in the state to always intercede on behalf of the state and its leaders to enthrone lasting peace in the state as the nation prepares for the 2019 elections.
Speaking at the presentation/enth-ronement ceremony of Bishop Isaac Eguolo Etidia as Archbishop at the Cornerstone Christian Church in Agharho, Delta State, the chairman of the occasion told the College of Bish-ops at the occasion which included Archbishop Simon Oni-Onibere, Arch-bishop Goddowell Avwomakpa, Arch-bishop Solomon Gbakara among others, "that we need peace for the development of Delta State."
Represented at the event by the immediate past Political Adviser to the Delta State Speaker and a House of Representatives aspirant, Dr. Ebenezer Okorodudu, the Speaker argued that without peace there cannot be development.
The Speaker stressed the need for prayers for the governor of Delta State and his team as well as intercessions for ttherapists development of the state for the benefit of our people.
"We need prayer from you and the College of top bishops present here and several others across the state for the governor of Delta State, Dr. Ifeanyi Okowa so that God can give him the good health, long life and wisdom for him to do what is right in piloting the affairs of the state.
"We also need prayers that particular moment of our political voyage, so that God can give us the spirit of peaceful contest to avoid any form of crises that may lead to bloodshed can be wiped away by the Blood of Jesus Christ. So that we can experience peace and progress in the state and in the country in general," the Speaker appealed to the eminent assemblage of clerics.
Dr. Okorodudu actually used the occasion to announce his resignation from the office of political adviser to the Rt. Hon. Sheriff Oborevwori to pursue his own political aspiration to represent the people of Udu/Ughelli North/Ughelli South Delta constituency at the House of Representatives.
Earlier during the ceremony, Archbishop Simon Oni-Onibere, a professor Emeritus at the Obafemi Awolowo University, tasked the newly consecrated archbishop and the large crowd of ministers of the gospel on obedience, emphasizing that obedience is always better than sacrifice.
Speaking on a topic titled: "Walking in obedience," the seasoned preacher maintained that to walk with God is much more important than to work for God, noting that a walk with God involves three cardinal object-ives…..Test of obedience; commitment to obedience and there is a reward for obedience.
According to him, there are things in our individual lives that defy understanding, pointing out that "until you go through something you cannot become somebody. Delay does not mean denial."